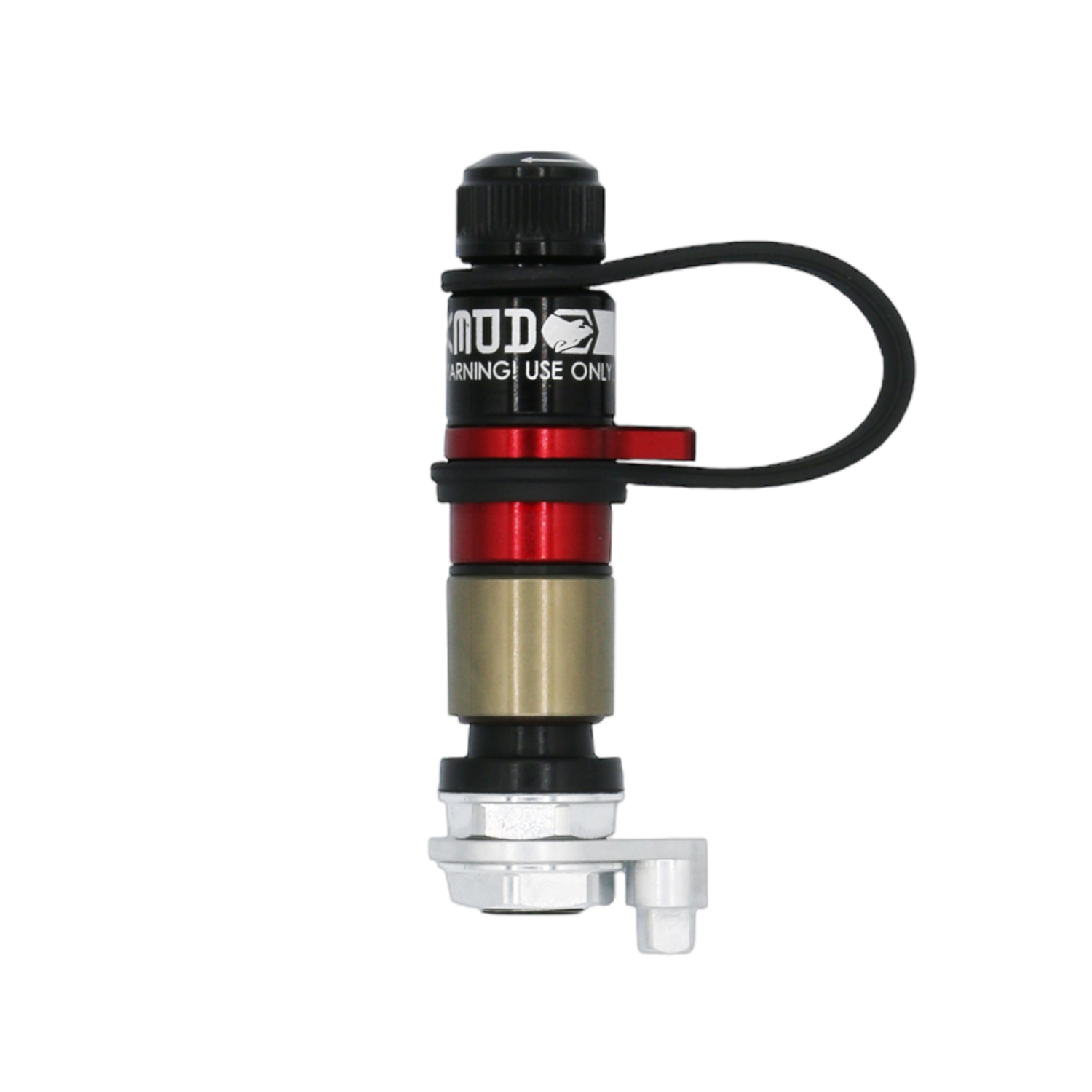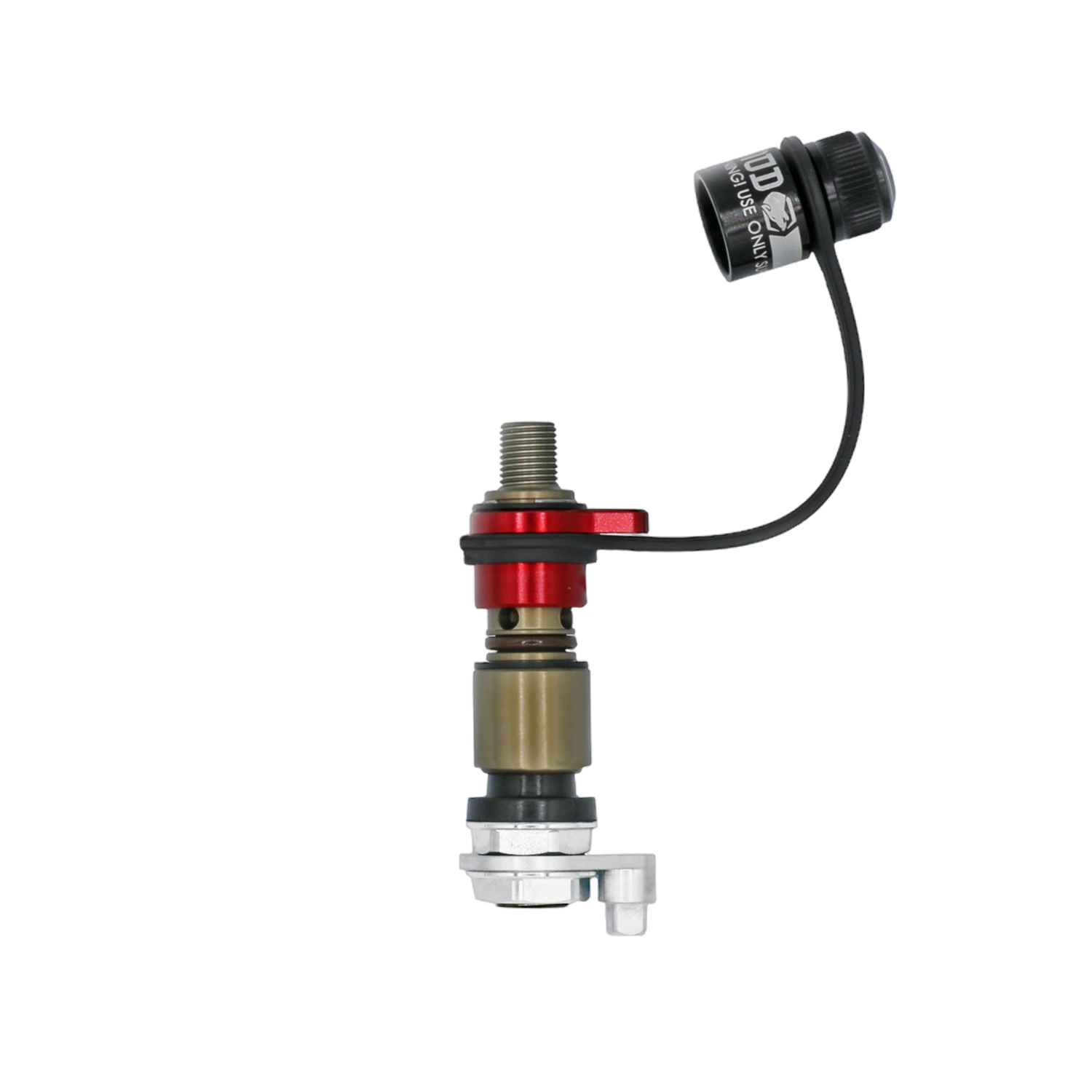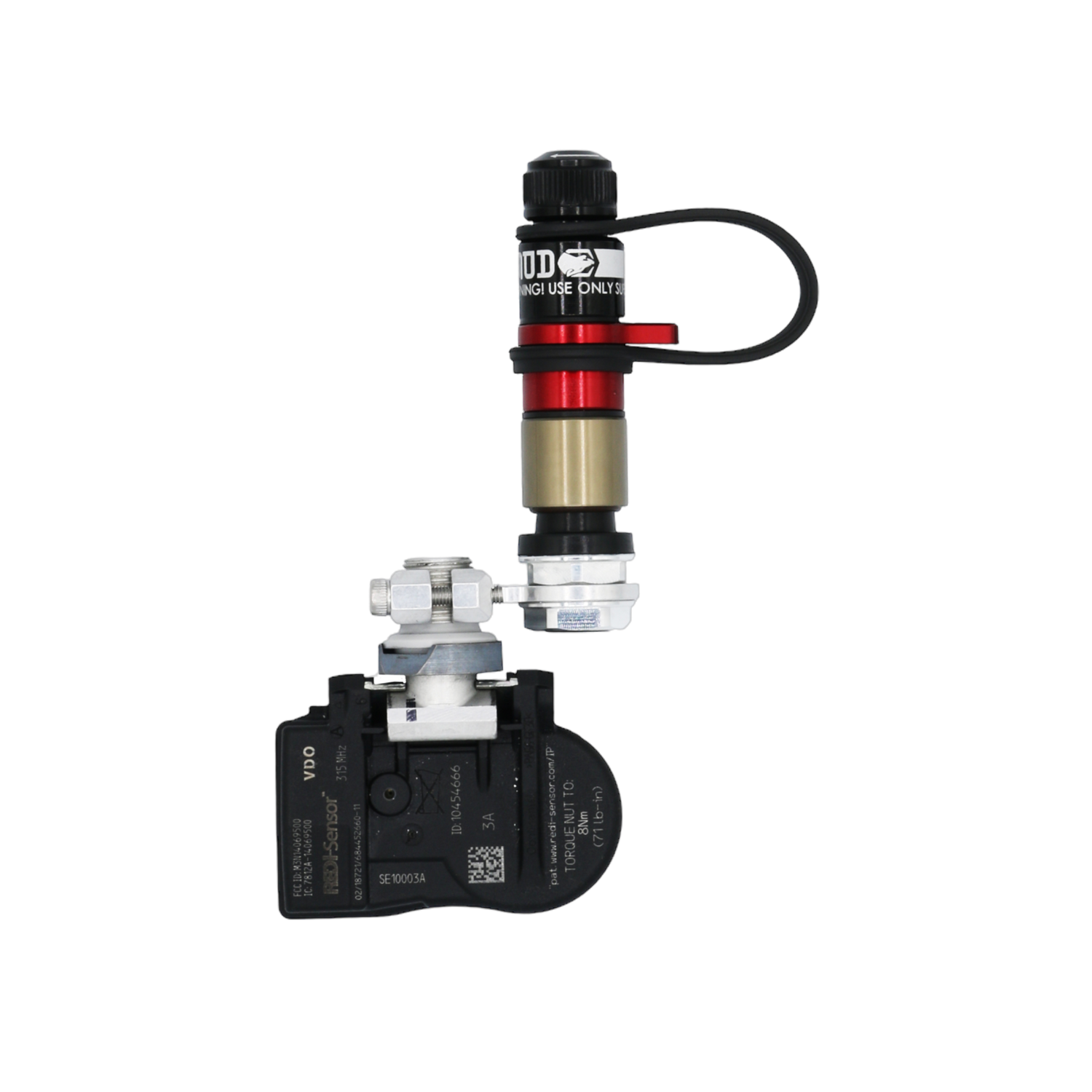 RPV XL LENGTH
This innovative, patent-pending fast deflation tire valve allows you to quickly deflate your tires in a matter of seconds.
Here's how it works:
Unscrew the valve stem cover and place your preferred pressure gauge onto the valve.
Now simply slide gate cover out and watch your air gauge real-time as the pressure drops.
Slide the gate cover closed and replace the cap...you're done.
The toggle action allows you to precisely throttle the air to hit your exact desired pressure.

It's fast... very fast. You can expect tire deflation from 35 PSI TO 10 PSI IN LESS THAN 15 SECONDS. [Based on a 35" tire] 
IMPORTANT: If you have OEM Toyota/Japanese TPMS Sensors you will need to purchase the TPMS ADAPTER KIT. Click HERE to purchase.
[NOTE: This product is not compatible with AEV wheels]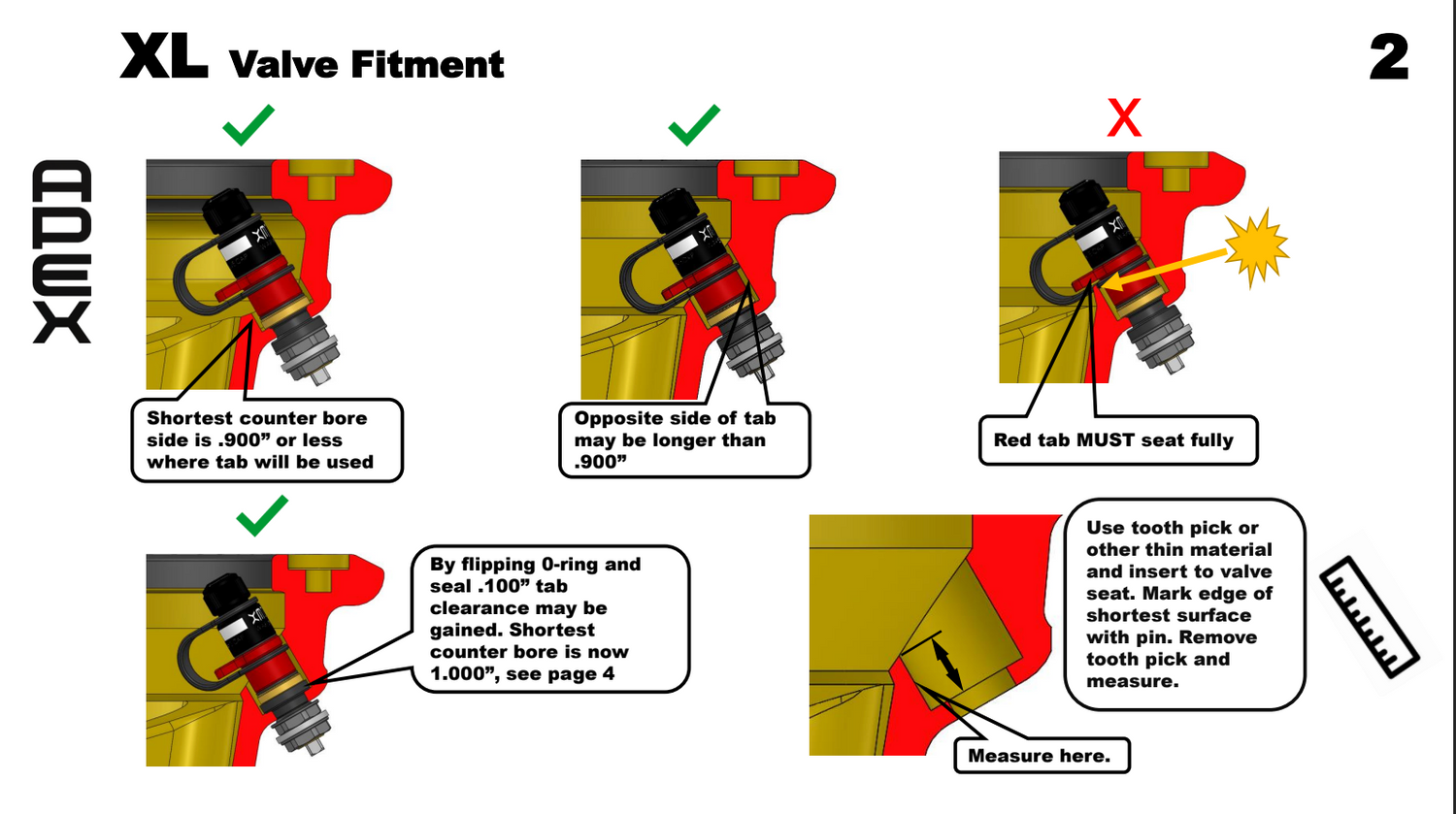 VERY IMPORTANT
It is extremely important that you measure your wheel prior to purchasing to ensure you order the correct length valve. We offer a standard length and XL. This is not a one size fits all product. Click the button to watch the instructional video.
Some examples of wheels that require the XL (measuring your specific wheel is always recommended, as there may be variations based on offset/diameter)
Black Rhino Rift
KMC 235 (Grenade)
KMC 229 (Machete)
Method 701
Ford Raptor OEM wheels [seal flip needed for extra clearance]
Ford Bronco OEM wheels
Jeep MOPAR Factory Beadlocks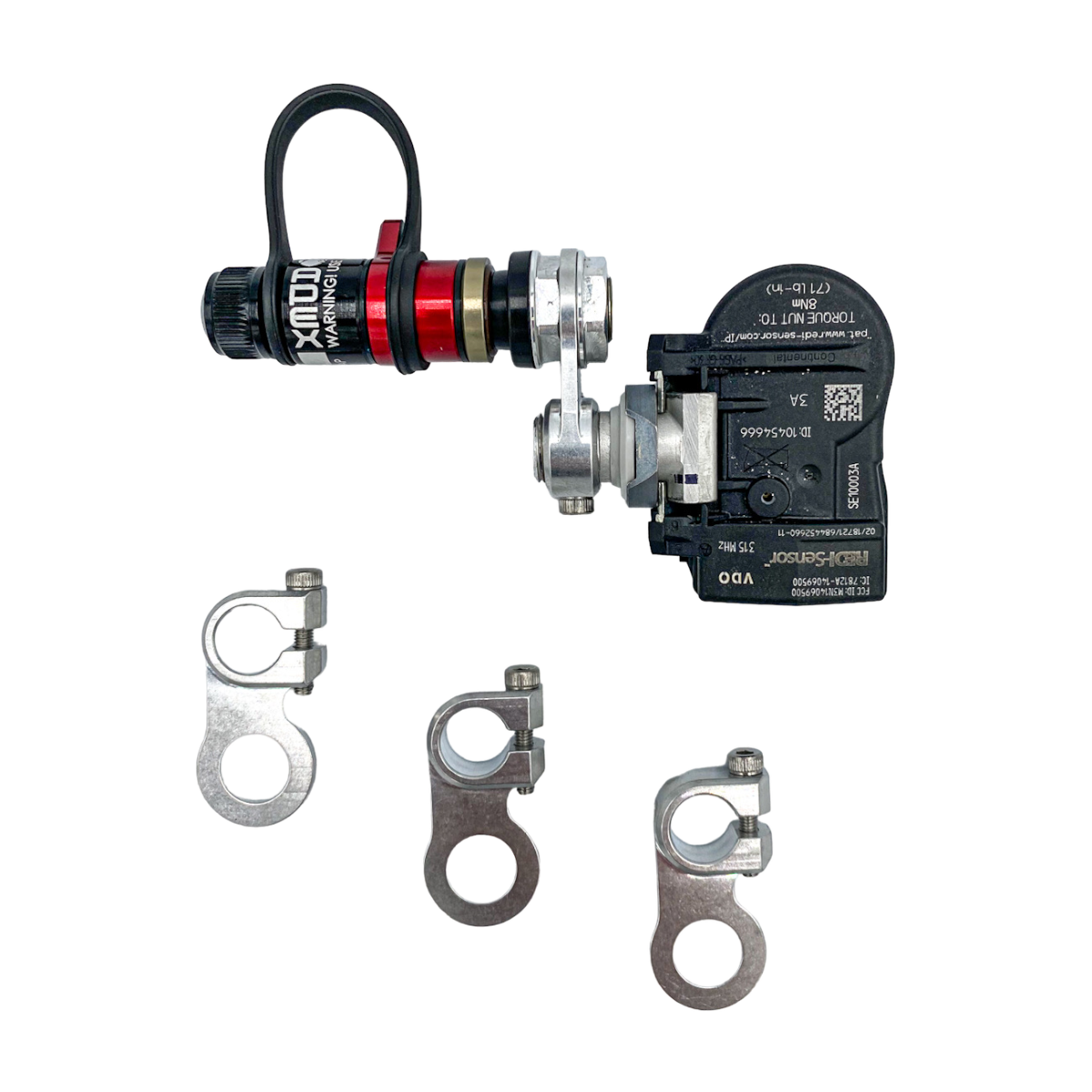 Toyota/JApanese TPMS ADAPTER KIT
If you have a Toyota/Japanese OEM TPMS sensors you will need to purchase this kit
HOW TO INSTALL YOUR RAPID PRECISION VALVE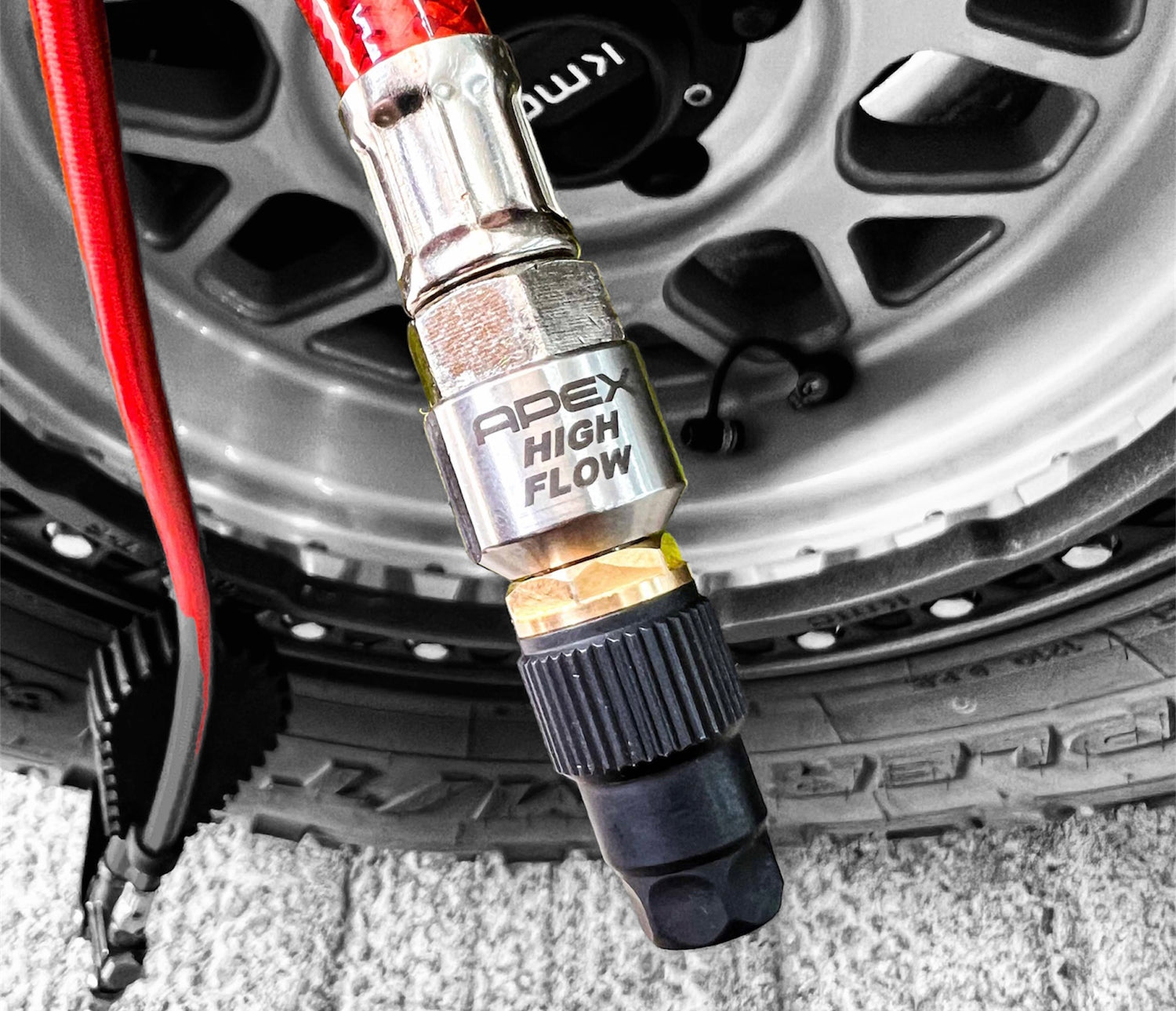 APEX HIGH FLOW CHUCK
We think the Rapid Precision Valve deserves and equally good air chuck! Don't forget to grab one for your new RPV's... It will make airing up a lot faster!
Recently viewed products
Continue where you left off
Beyond Awesome
Such a smart idea and design. Quality product! Tpms sensor valve stems are almost the same price. Why NOT get these?!
Incredibly fast and easy
Wow, so many different ways out there, but I landed on these bad boys. Super fast deflation, easy cap/lanyard setup so you don't lose parts, and you can mount the TPMS to boot. I couldn't be happier.
RPV XL's
I haven't had the opportunity to have them installed yet, waiting on tire orders. I have seen them in action and I am sure i will have the same outcomes...EXCELLENT!! they deflate 40's super fast and they are built excellent. Good bye set-up deflators!!!