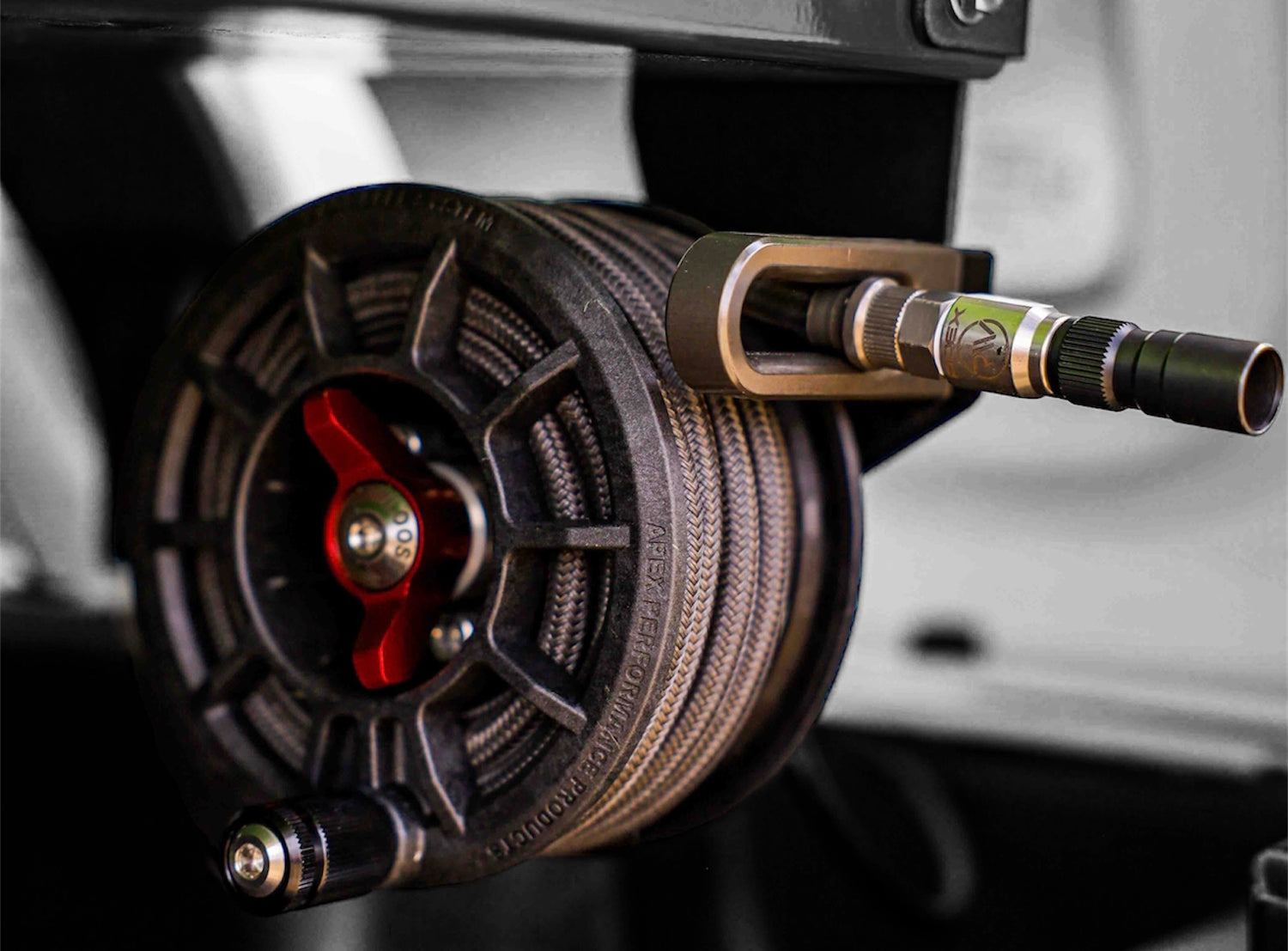 COMPACT REEL SYSTEM (CRS)
PATENT PENDING - Designed and built to be the highest quality compact hose reel on the market. The Compact Reel System is a game changer when it comes to mobile air inflation. Compact and universal in design--It works in a wide variety of applications! MOUNTING BRACKETS ARE SOLD SEPARATELY.
WE WILL NOT SHIP TO PO BOXES/FREIGHT FORWARDERS/PARCEL SERVICES. If the system recognizes your shipping address as one of the above, your order will be cancelled and method of payment refunded.

Shipping:  A new order will be shipped up to 5 business days from the date the order placed (not including weekends or after hours). This processing time needs to be added to shipping estimates for an accurate estimate of delivery. For example: if you purchase 2 day priority shipping, you will receive your order in 3-7 business days. Customers will receive an email with tracking once order ships.  Please check your spam folder if you do not see anything within the 5 business day timeframe.


APEX does not guarantee common carrier shipping times or estimates. Shipping costs are non-refundable.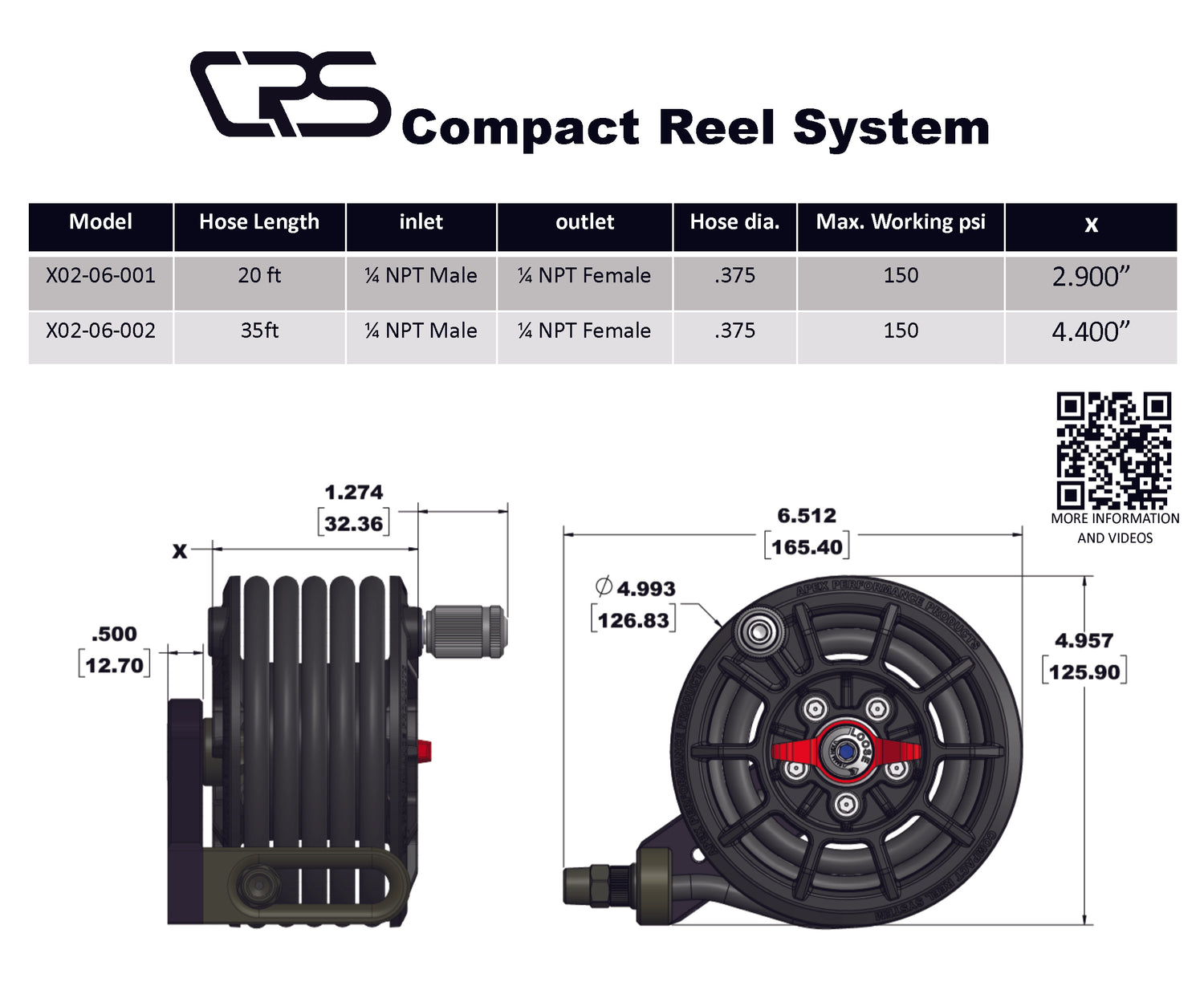 Recently viewed products
Continue where you left off
Reel good
REEL good addition to my setup
Mad dogs
Great product and super fast shipping
Boxed to perfection
Love it
Will continue to make more purchases for a overland campers
Cheers
Ben from BRS offroad Australia 🇦🇺
Not fully what I was expecting, my fault
#1 thought it would come standard with a mount, #2 had in my mind it would be spring loaded to retract like most hose reels #3 reel needs to be a little larger as all the hose doesn't really fix on it like first shipped, therefore you spend more time rewinding it
David,
We appreciate your business. We are sorry to hear that you are not fully satisfied with your purchase. To address your concerns #1: Our website and all other media make it clear that the mount is sold separately. #2 and #3: It is clearly a hand crank reel on all our media posts. The entire concept behind this reel is that it is compact... Adding a self retract feature would make the reel much larger in size which negates the whole point behind a compact reel. We designed the CRS to be extra small to integrate neatly in automotive applications. This also includes the reason that we made the hose fit tightly on the reel providing a lot of hose in a small package. We feel that it is easy to add some resistance to the line while reeling it in and ensuring the hose stacks in place neatly as you are reeling it in... Not sure that it takes that much more time, just probably a quick learning process on how to reel it in properly.
Thank you for your time and honest review,
APEX