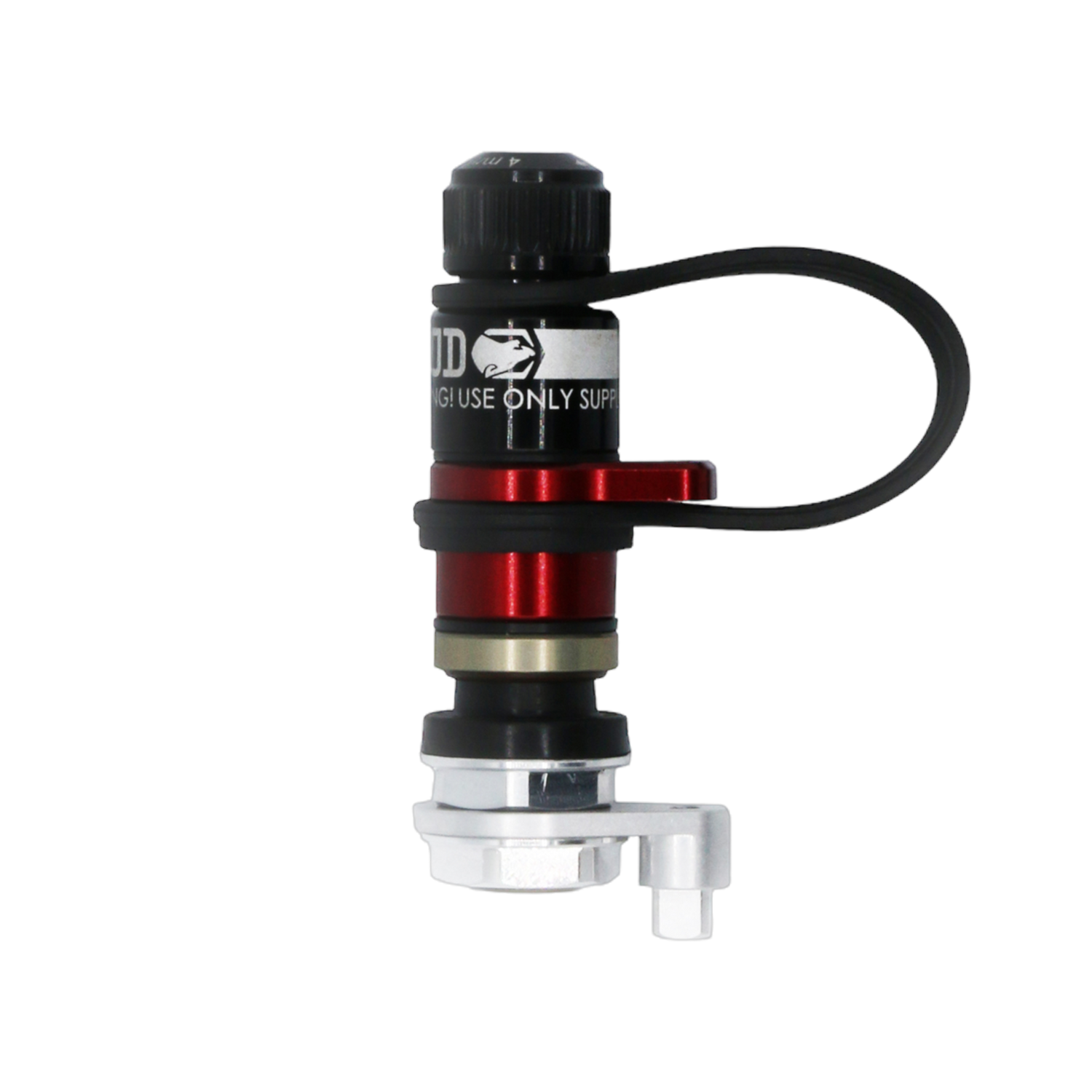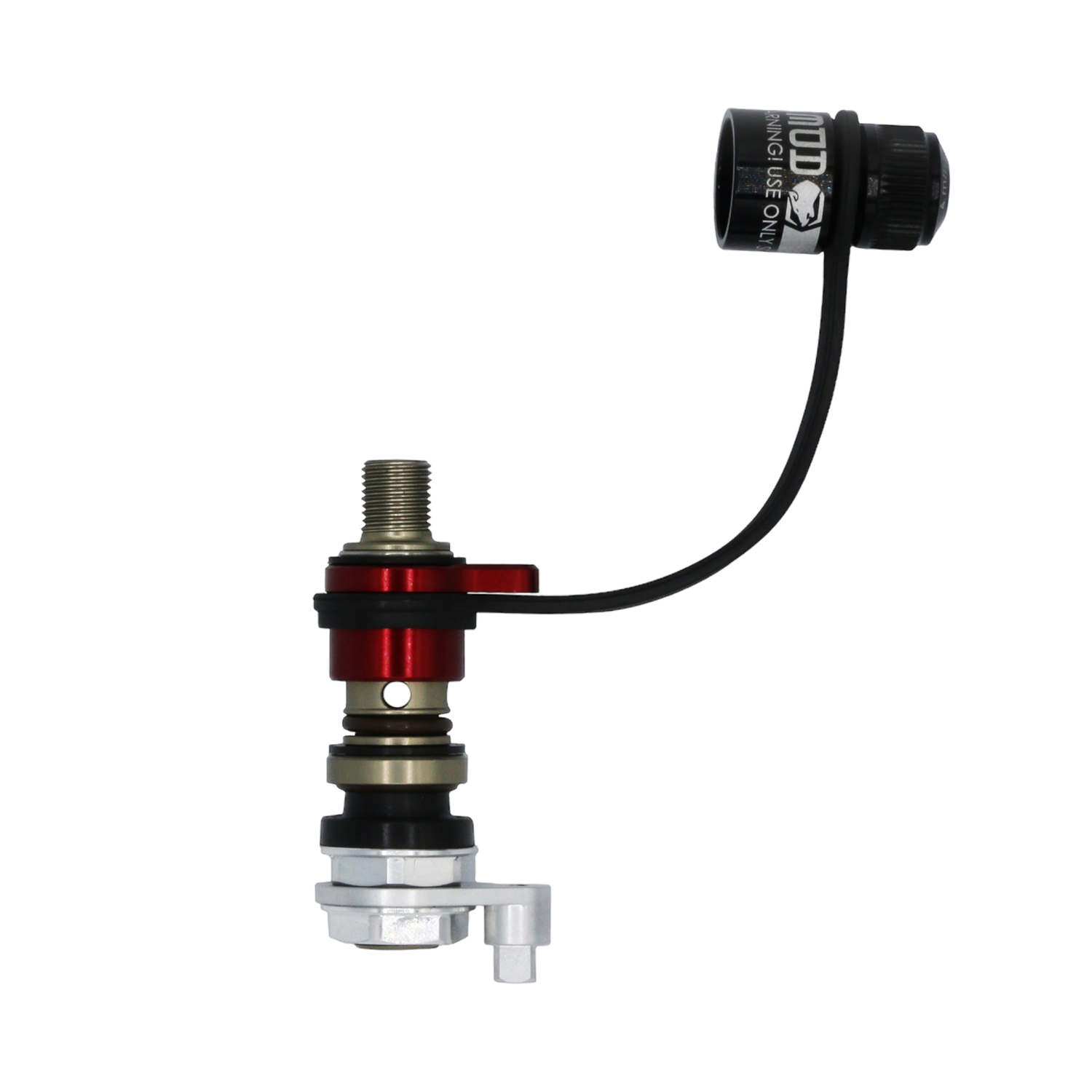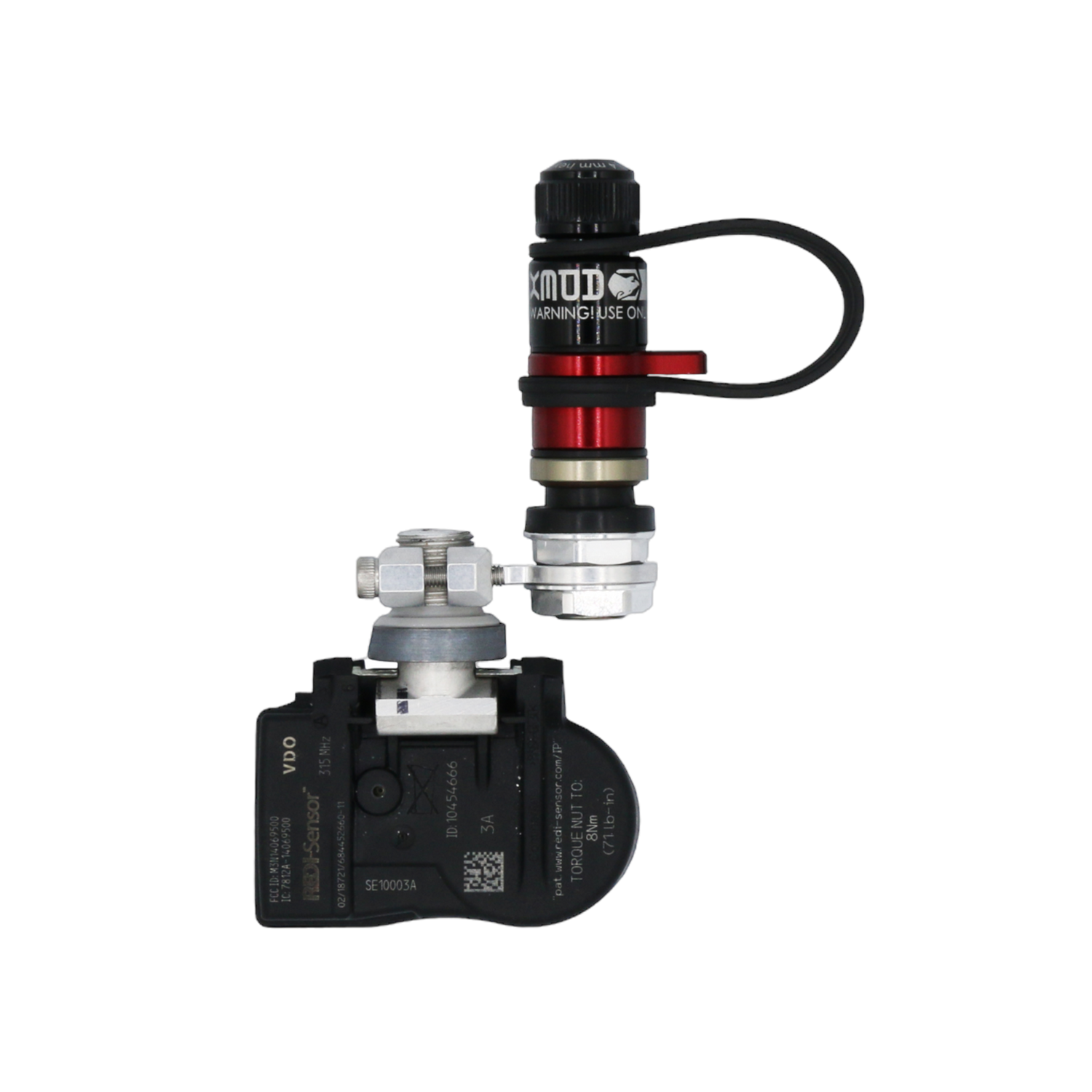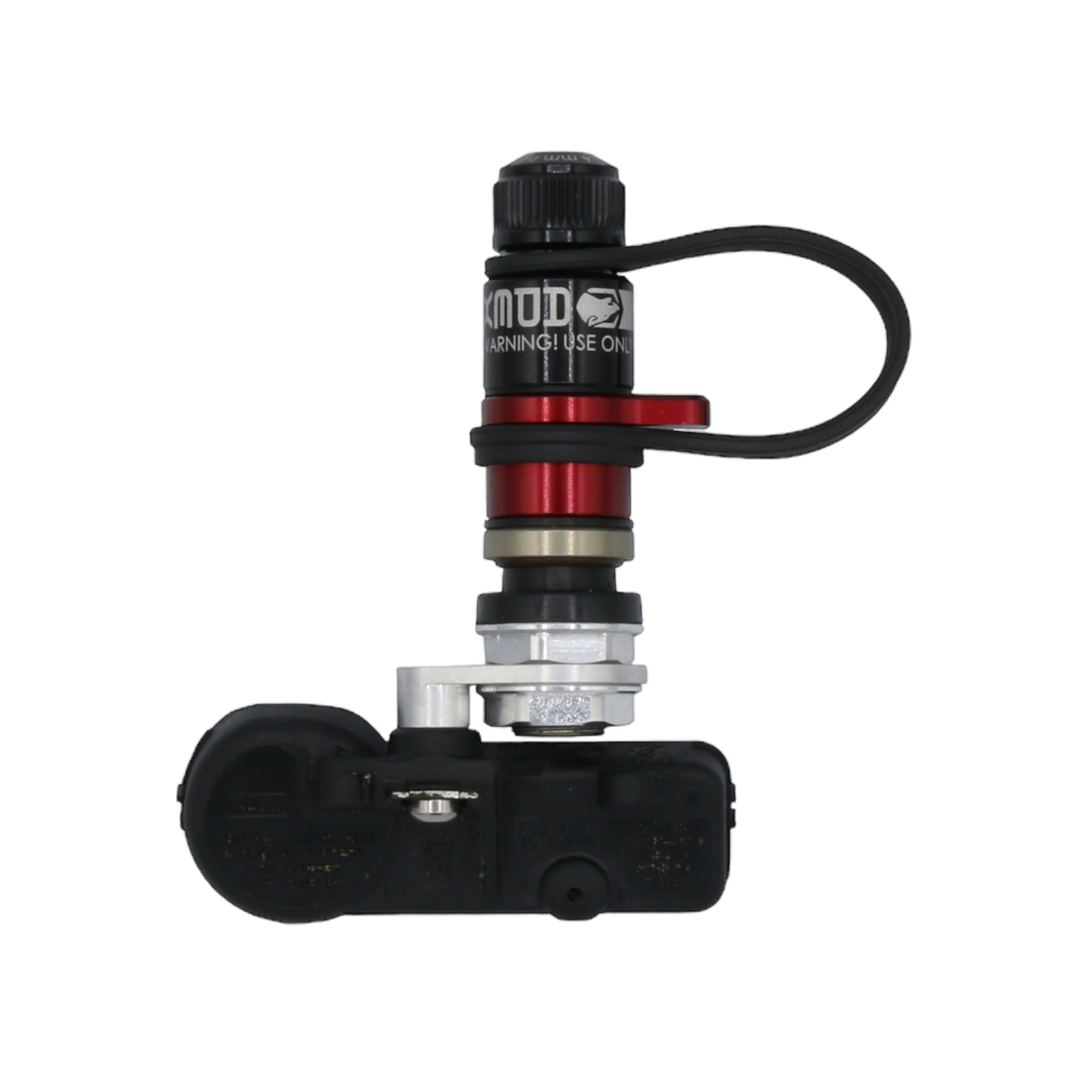 RPV STD LENGTH
This innovative, patent-pending fast deflation tire valve allows you to quickly deflate your tires in a matter of seconds.
Here's how it works:
Unscrew the valve stem cover and place your preferred pressure gauge onto the valve.
Now simply slide gate cover out and watch your air gauge real-time as the pressure drops.
Slide the gate cover closed and replace the cap...you're done.
The toggle action allows you to precisely throttle the air to hit your exact desired pressure.

It's fast... very fast. You can expect tire deflation from 35 PSI TO 10 PSI IN LESS THAN 15 SECONDS. [Based on a 35" tire] 
IMPORTANT: If you have OEM Toyota/Japanese TPMS Sensors you will need to purchase the TPMS ADAPTER kit. Click HERE to purchase
[NOTE: This product is not compatible with AEV wheels]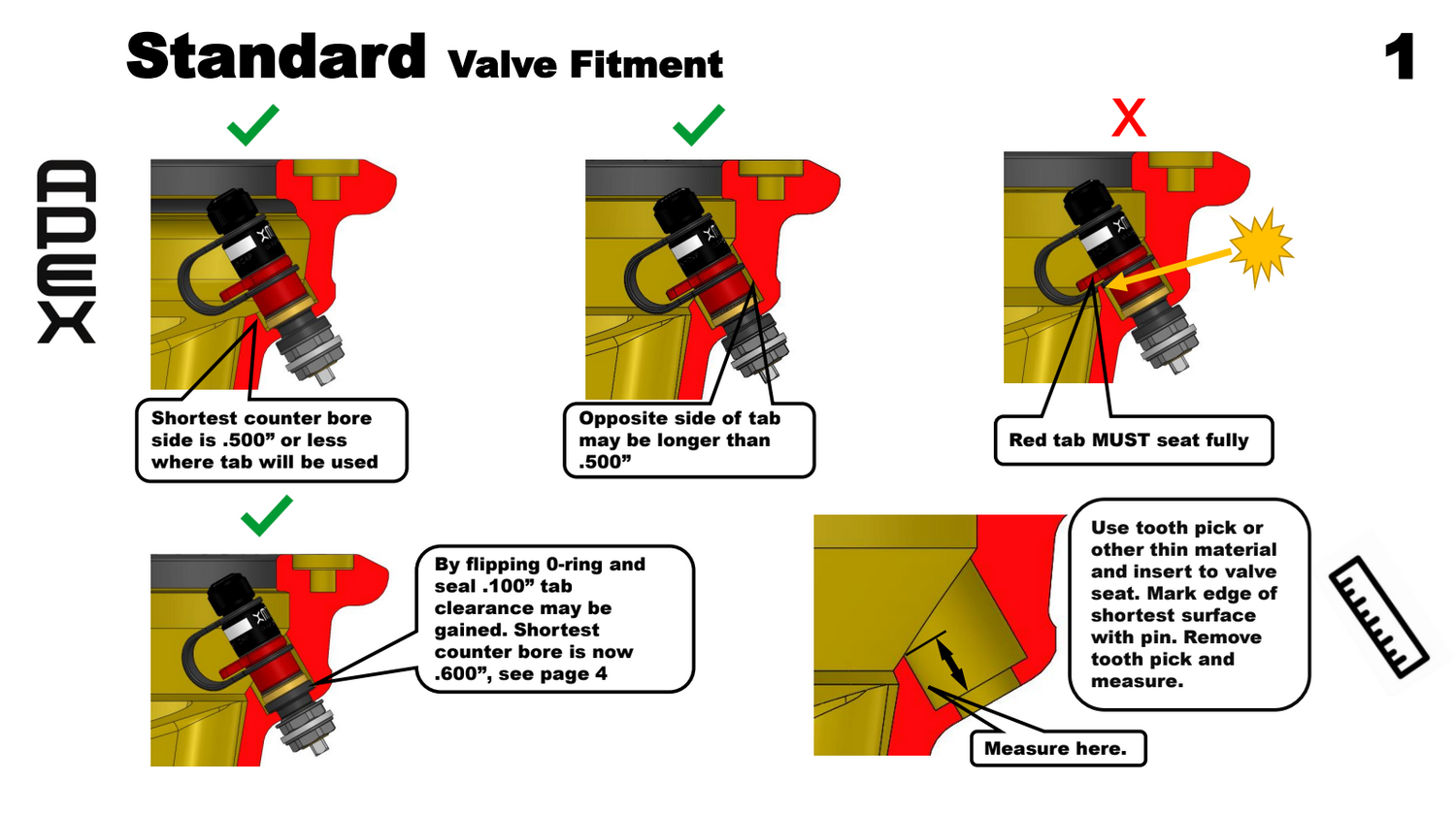 VERY IMPORTANT
It is extremely important that you measure your wheel prior to purchasing to ensure you order the correct length valve. We offer a standard length and XL. This is not a one size fits all product. Click the button to watch the instructional video.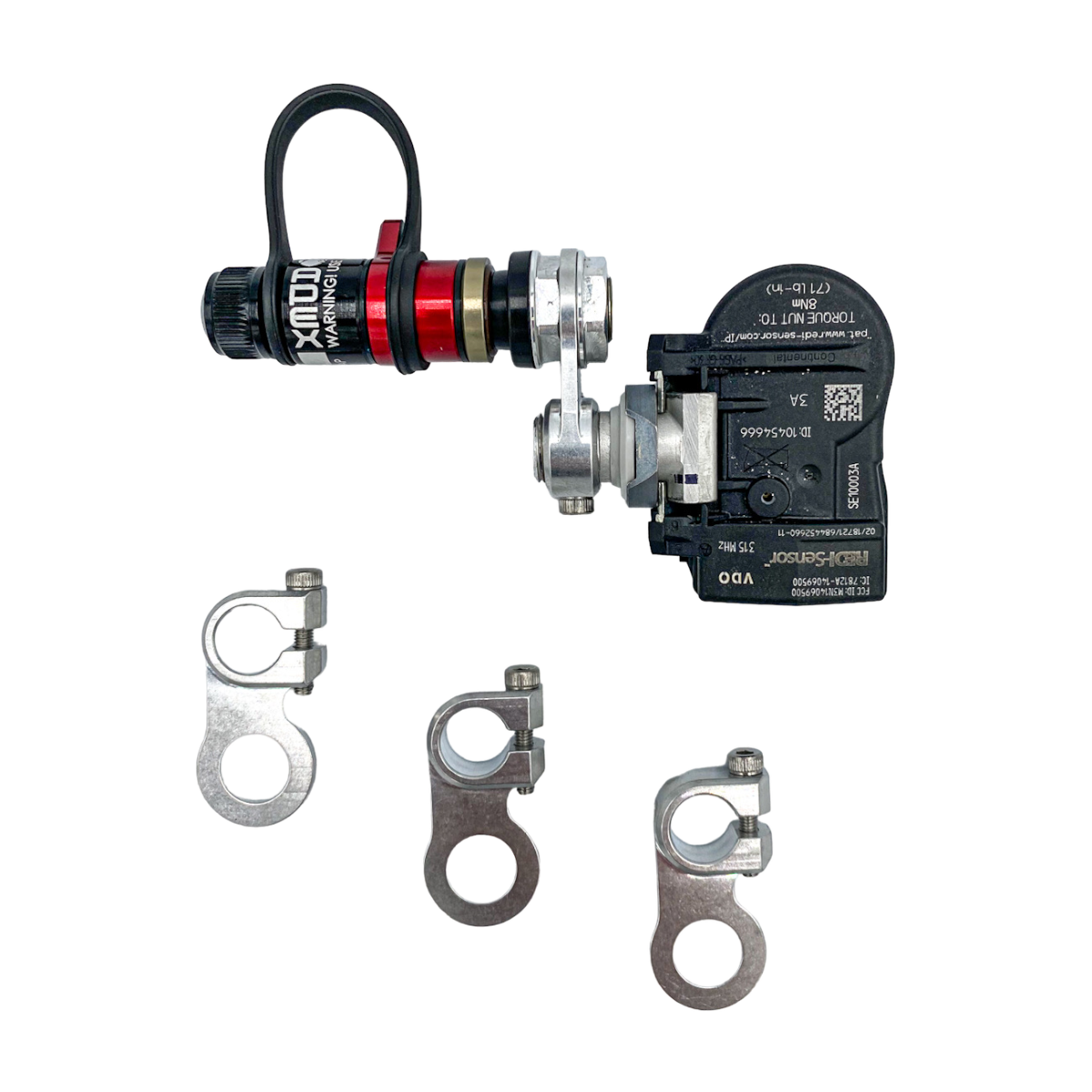 TOYOTA/JAPANESE TPMS ADAPTER KIT
If you have a Toyota/Japanese OEM TPMS sensors you will need to purchase this kit
HOW TO INSTALL YOUR RAPID PRECISION VALVE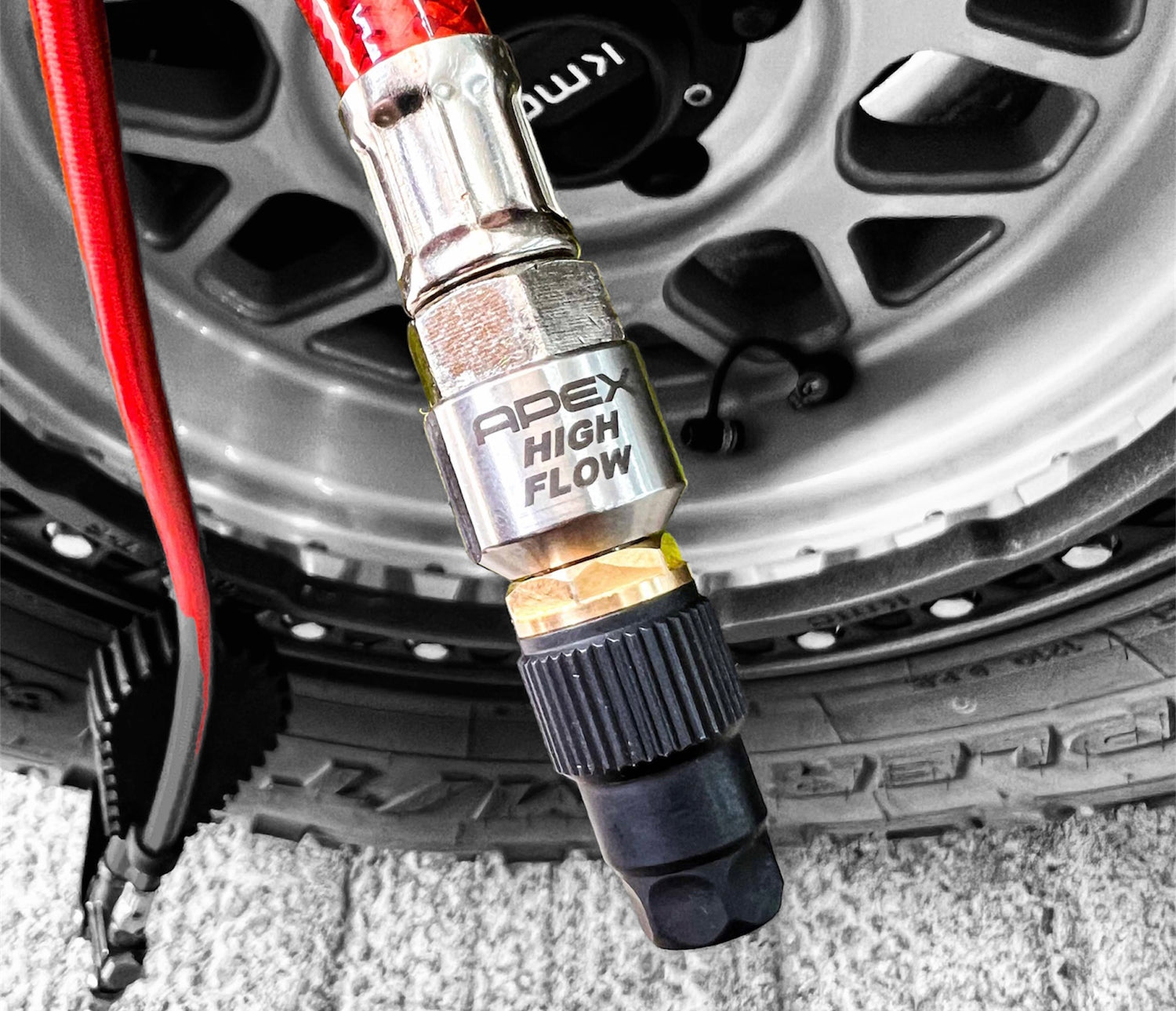 APEX HIGH FLOW CHUCK
We think the Rapid Precision Valve deserves and equally good air chuck! Don't forget to grab one for your new RPV's... It will make airing up a lot faster!
Recently viewed products
Continue where you left off
Great product and customer service.
Fantastic product. Had to extend and remove the valve safety rubber to effectively close the valve. Happy with the product and superb customer service from the Apex team in keeping me up to date and changing delivery information.
Great Product, but International Ordering Needs Improvement
I recently purchased an Apex Deflating device and was thoroughly impressed with its performance. The product itself is amazing – it works flawlessly and exceeded my expectations. However, despite the high quality of the product, my overall experience was dampened due to the less-than-satisfactory international ordering process. The lack of professionalism in handling overseas orders was noticeable and detracted from what could have been a flawless transaction. I'm giving this a 3-star rating with the hope that the company will address and improve their international logistics. The products are top-notch and deserve a purchasing process to match their standard.
Hi Mubarak,
We thank you for your feedback and happy you are enjoying your RPV's! We reviewed your order and are showing you shipped to a freight forwarding company address. While we don't ship to freight forwarding companies as a standard practice, we have allowed further verification to be completed by our customers in order to accommodate requests that do come through. We also provide a list of Dealers in other countries as well, as it may be more convenient to purchase from them. We unfortunately don't have control over freight forwarding companies and their practices and sorry to hear you ran into issues. We strive to make the ordering process as easy as possible and will continue to do so. We thank you again for all your feedback & hope you continue to enjoy the valves!
Thank you,
APEX