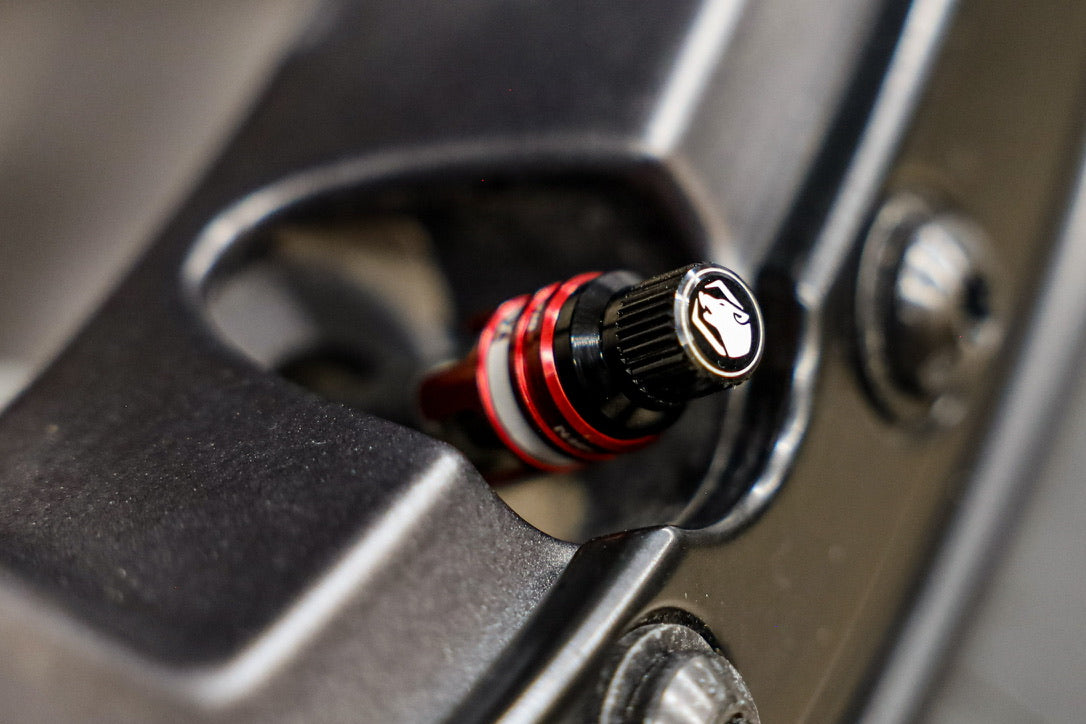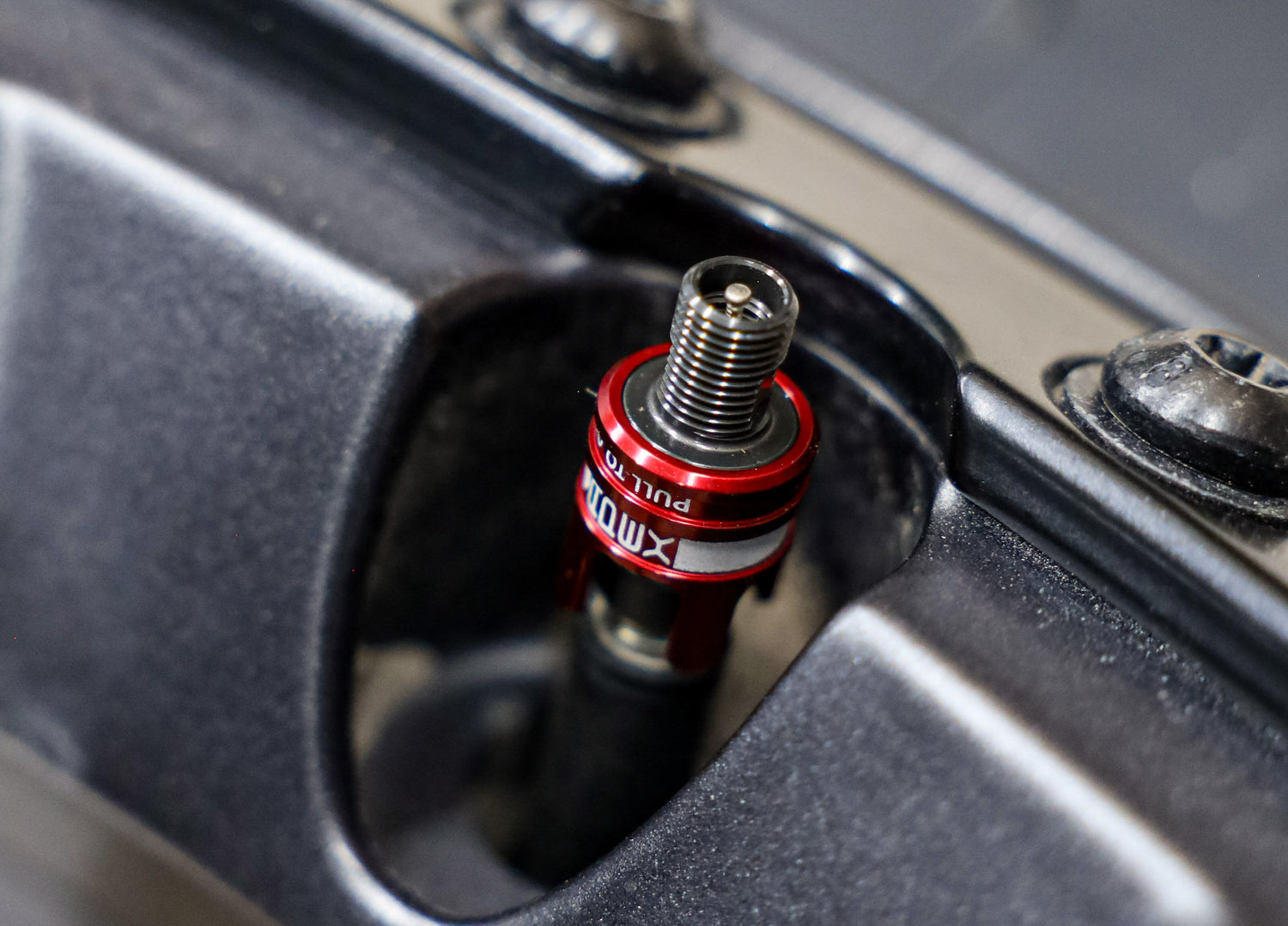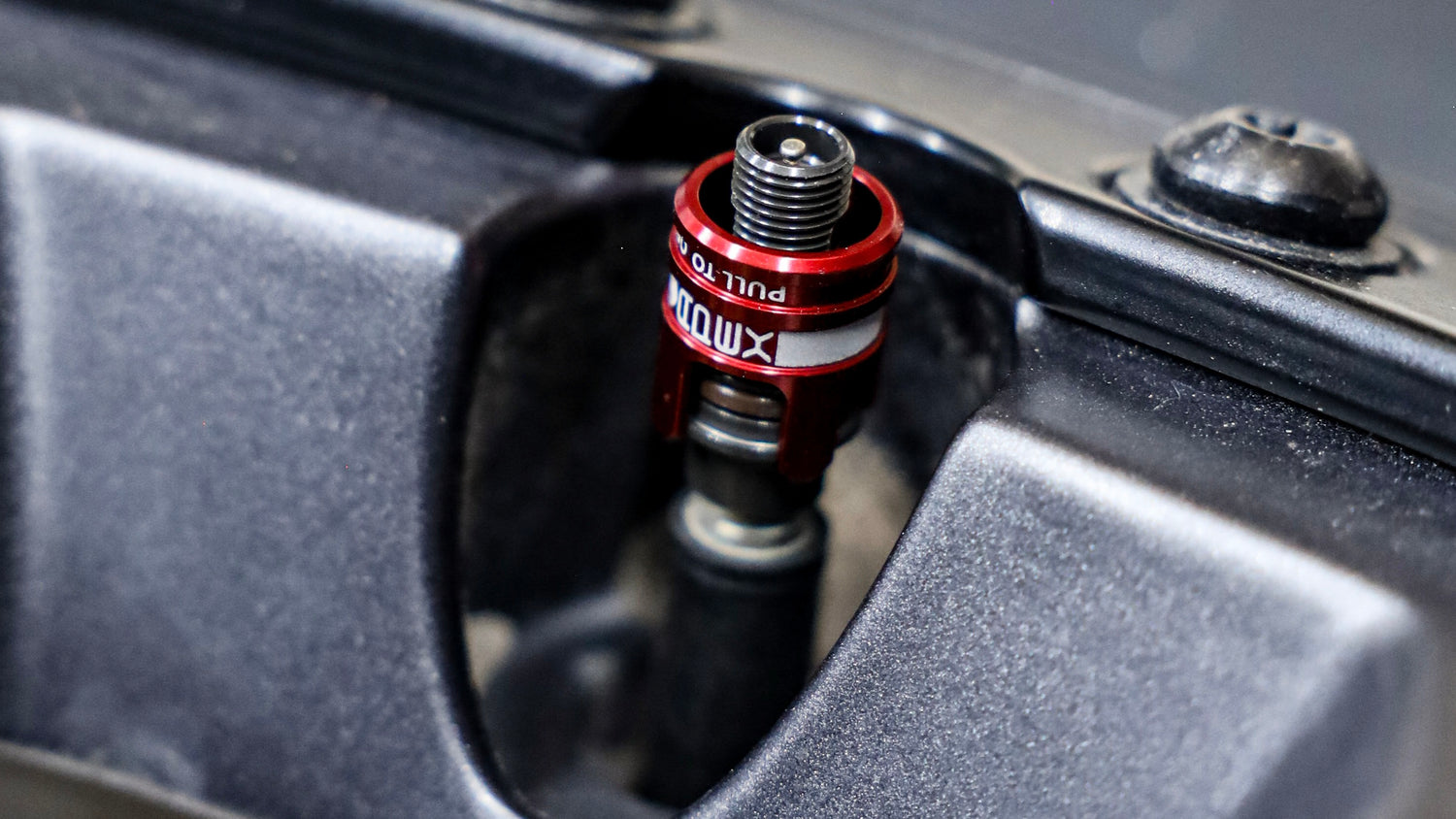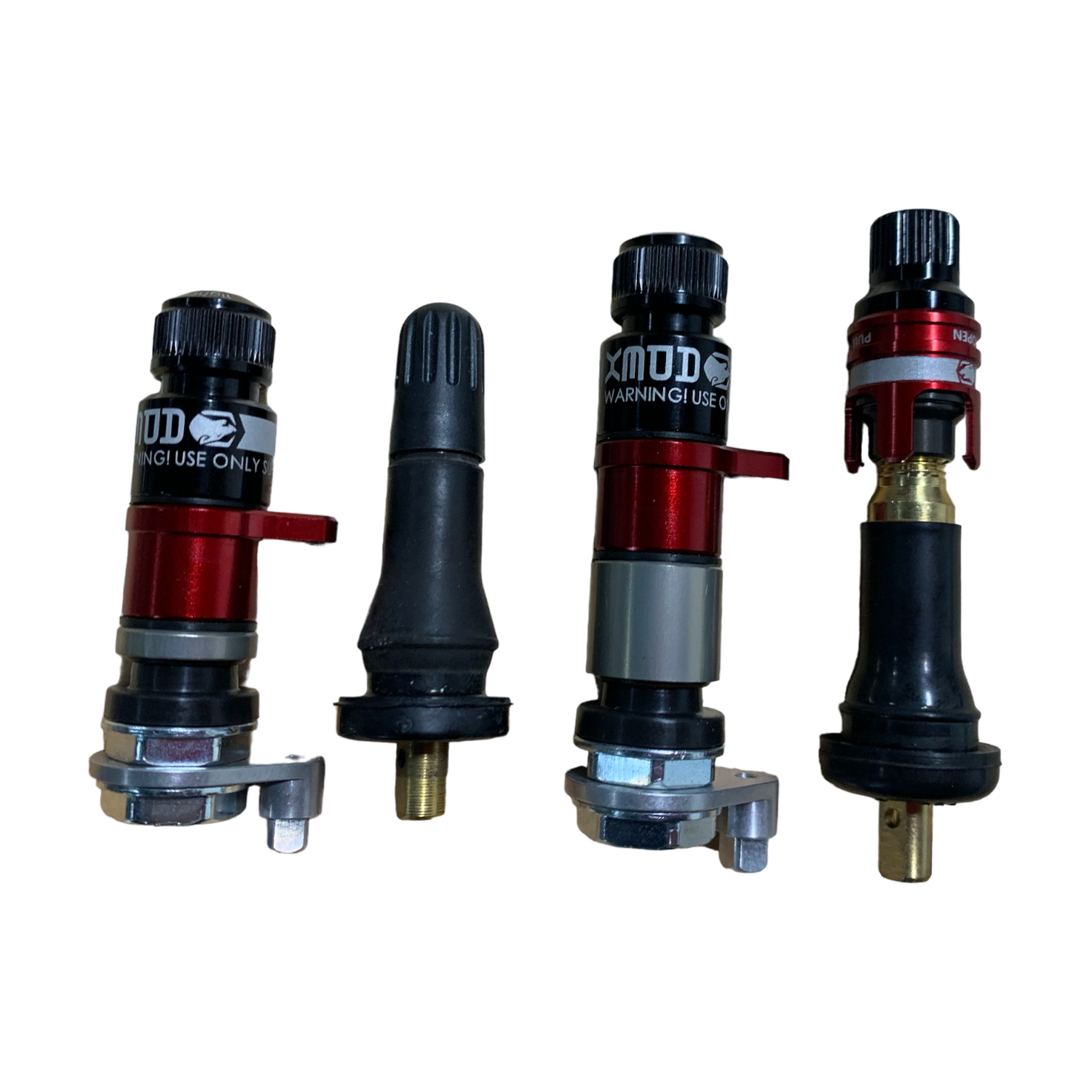 RCV - RAPID CONNECT VALVE
While it is not APEX RPV fast, it is still super quick and install is a snap!
Meet the Rapid Connect Valve! Finally, a FAST screw on deflator that stays in place! This innovative Patented design makes it quick and simple to air down without the need to dismount your tires. Simply remove your existing valve stem core and screw the RCV onto your existing valve stem and you're ready to go! Install takes 5 minutes or less for all 4 tires. Includes "Time to Deflate" decal and multi-tool for easy installation.
WE WILL NOT SHIP TO PO BOXES/FREIGHT FORWARDERS/PARCEL SERVICES. If the system recognizes your shipping address as one of the above, your order will be cancelled and method of payment refunded.

Shipping:  A new order will be shipped up to 5 business days from the date the order placed (not including weekends or after hours). This processing time needs to be added to shipping estimates for an accurate estimate of delivery. For example: if you purchase 2 day priority shipping, you will receive your order in 3-7 business days. Customers will receive an email with tracking once order ships.  Please check your spam folder if you do not see anything within the 5 business day timeframe.


APEX does not guarantee common carrier shipping times or estimates. Shipping costs are non-refundable.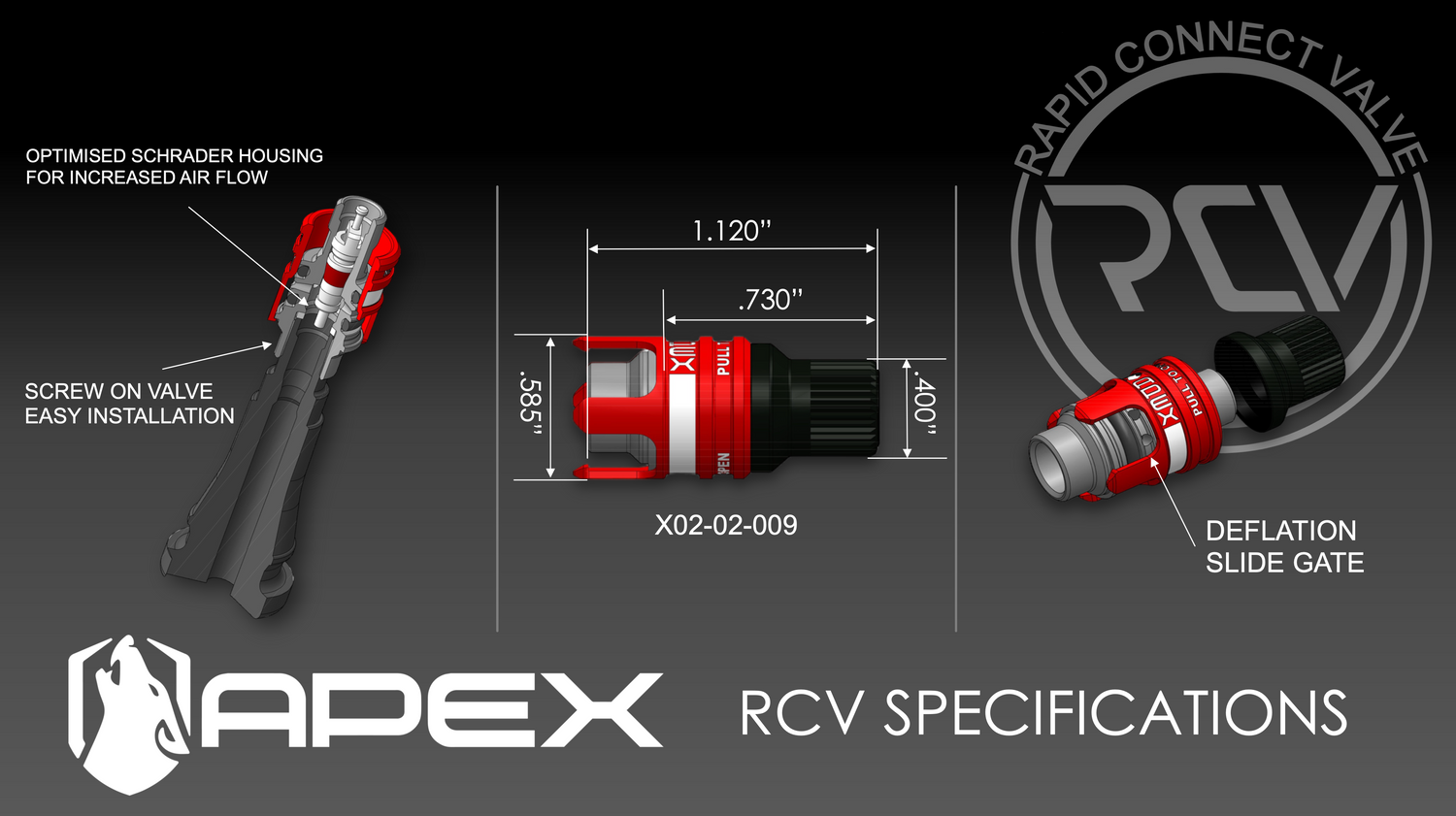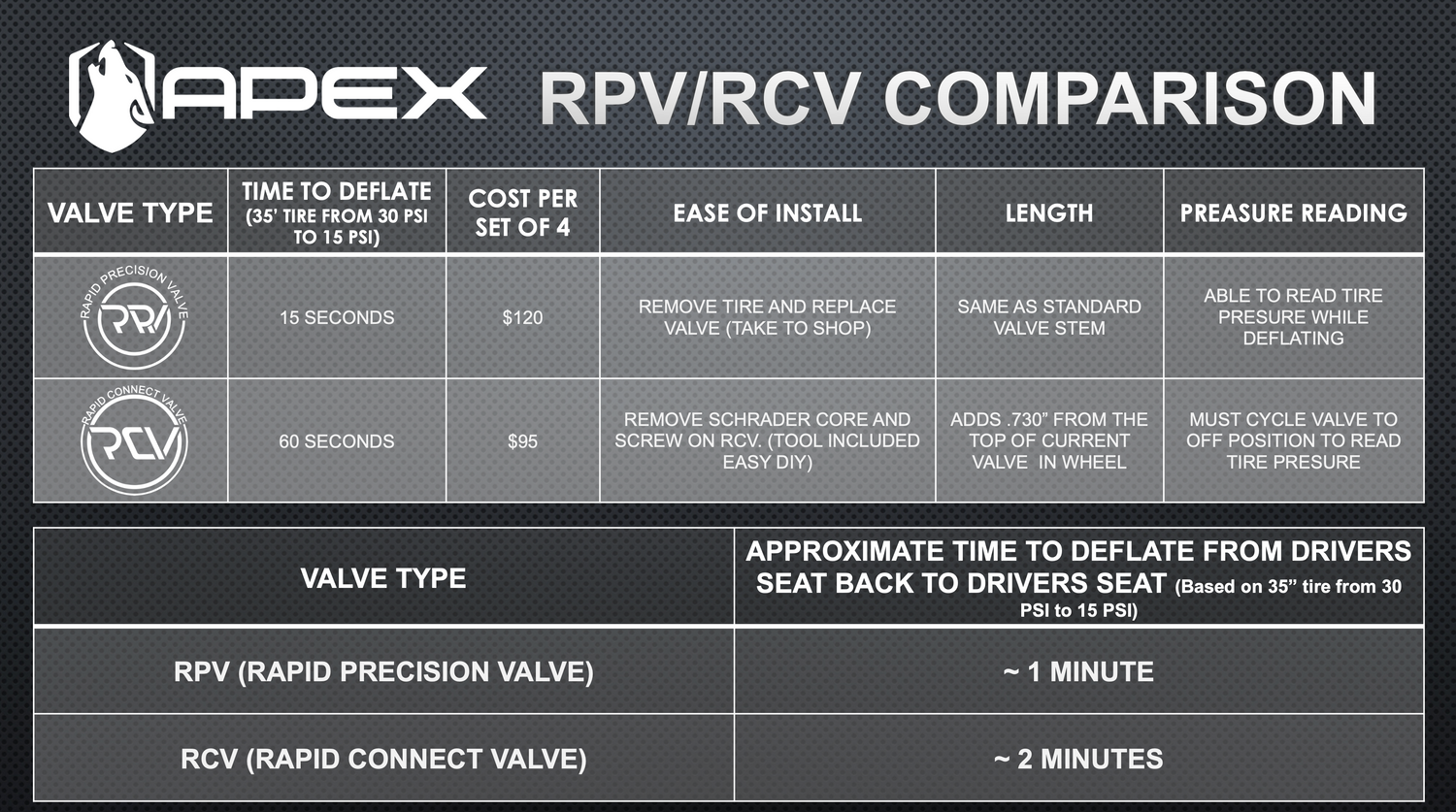 Recently viewed products
Continue where you left off
Cannot wait to use them
Everything is in the Jeep in storage for the winter so I'll have to install next summer. All the other Apex products are amazing!
Yet to fit
Hi Guys, Great looking product and great service. I have yet to fit them but will supply additional feed back when done. If all goes according to plan we hope to get some stock in for our clients. regards Adventure Offroad Training, Perth Australia.
RCV valves
Great product, great company, great customer support. Buy their valve stem chuck while you are at it and you can deflate and check pressure easily for precise air down pressures.