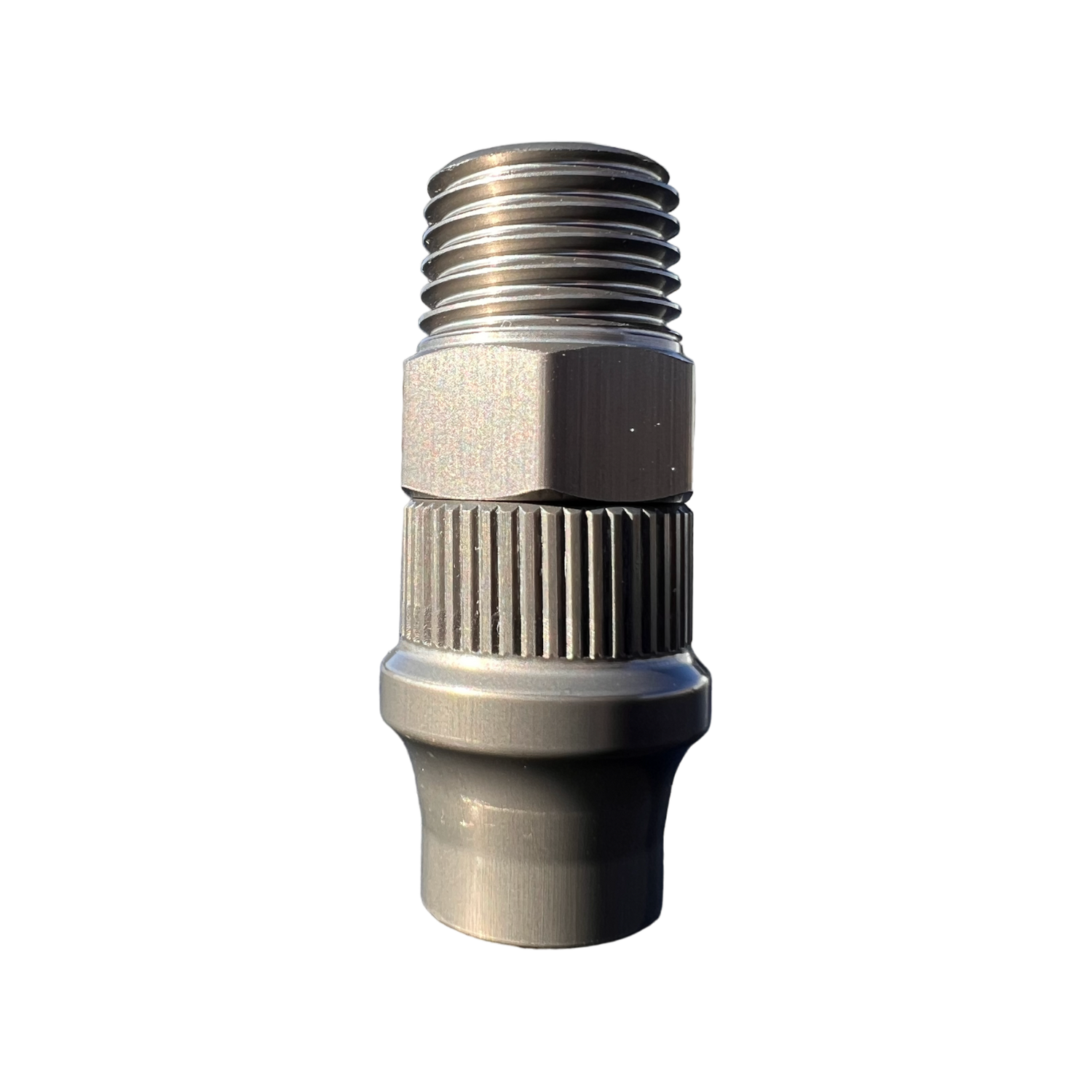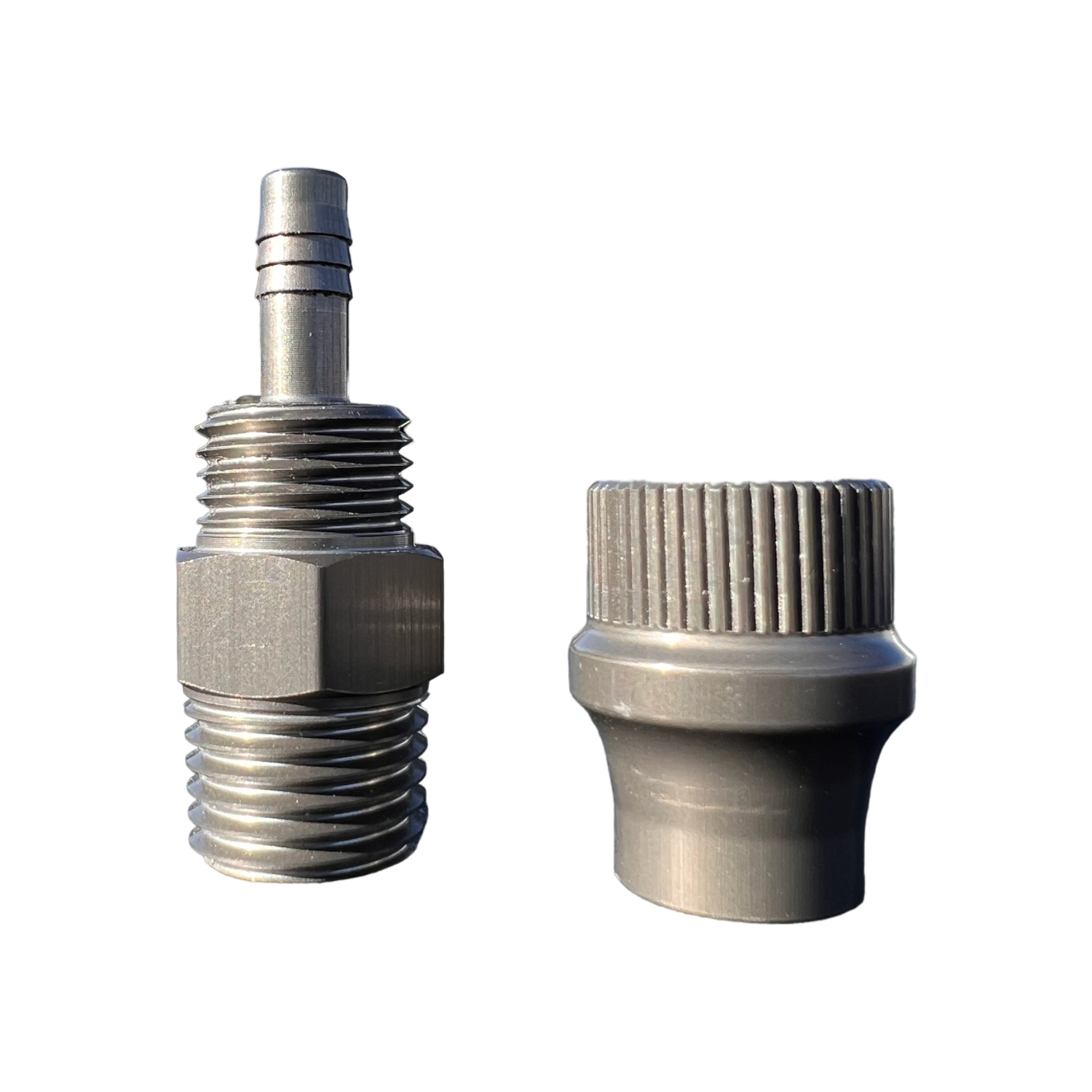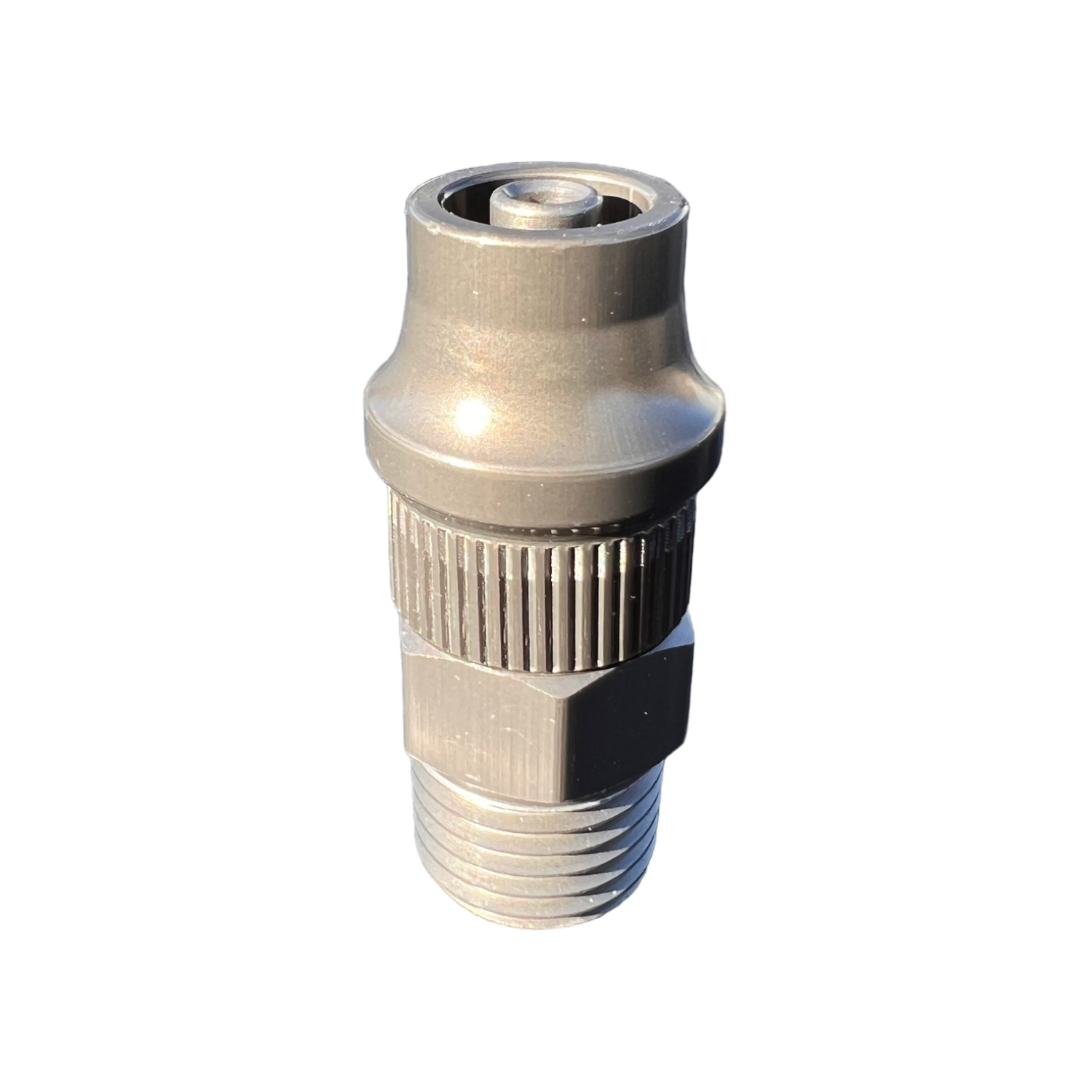 CRS HOSE END FITTING - 3/8" ID to 1/4" NPT w/ Cover Nut
SKU: X02-06-006
Hose end fitting for CRS braided air line
This handy fitting was designed to easily thread together and clamp on the end of our braided air line allowing you to service your air line or fittings while on the trail or on the go.
Can be used as spare parts or you can use it to adapt to your air compressor with our braided air line. 
3/8" ID to 1/4" NPT w/ Cover Nut
WE WILL NOT SHIP TO PO BOXES/FREIGHT FORWARDERS/PARCEL SERVICES. If the system recognizes your shipping address as one of the above, your order will be cancelled and method of payment refunded.

Shipping:  A new order will be shipped up to 5 business days from the date the order placed (not including weekends or after hours). This processing time needs to be added to shipping estimates for an accurate estimate of delivery. For example: if you purchase 2 day priority shipping, you will receive your order in 3-7 business days. Customers will receive an email with tracking once order ships.  Please check your spam folder if you do not see anything within the 5 business day timeframe.


APEX does not guarantee common carrier shipping times or estimates. Shipping costs are non-refundable.
Recently viewed products
Continue where you left off