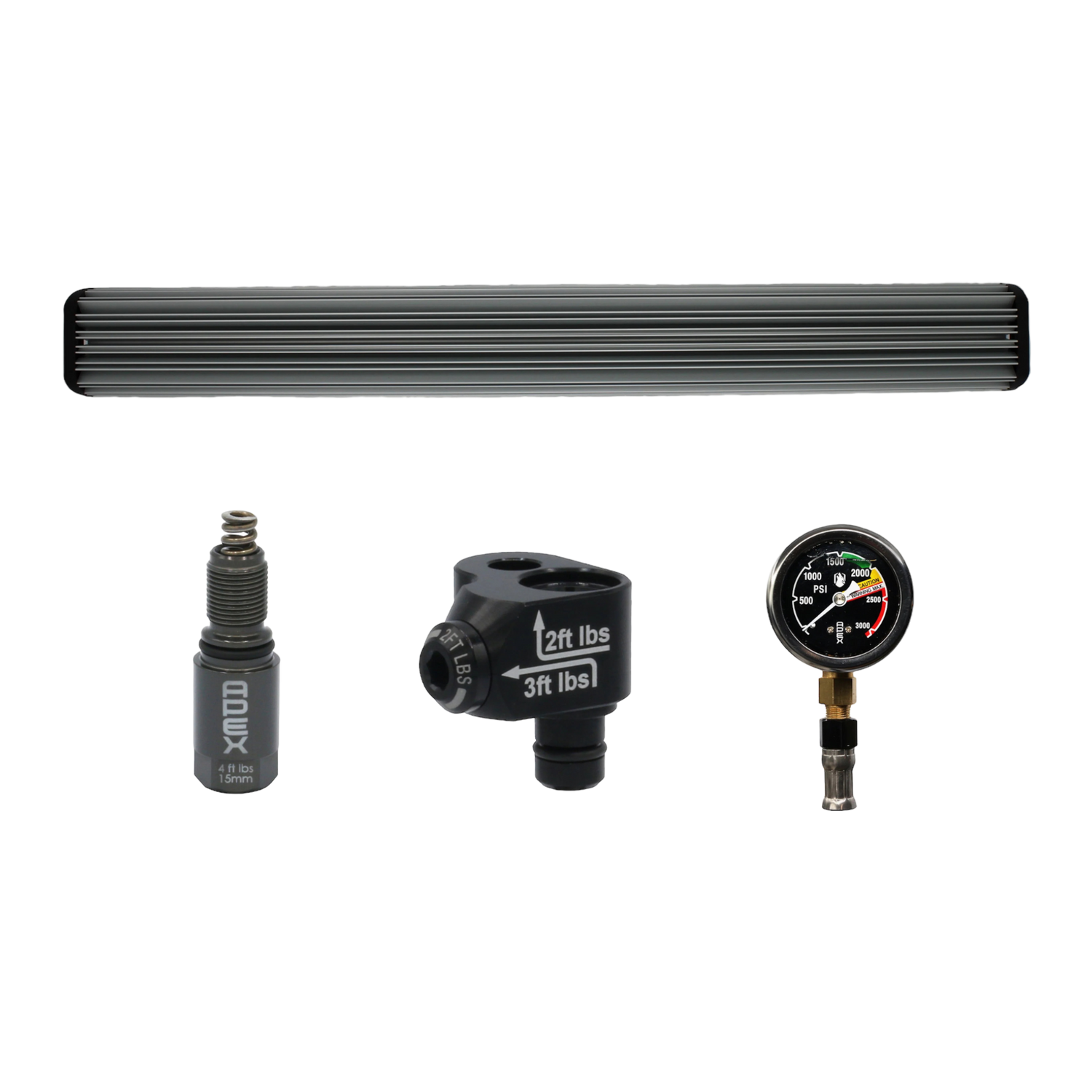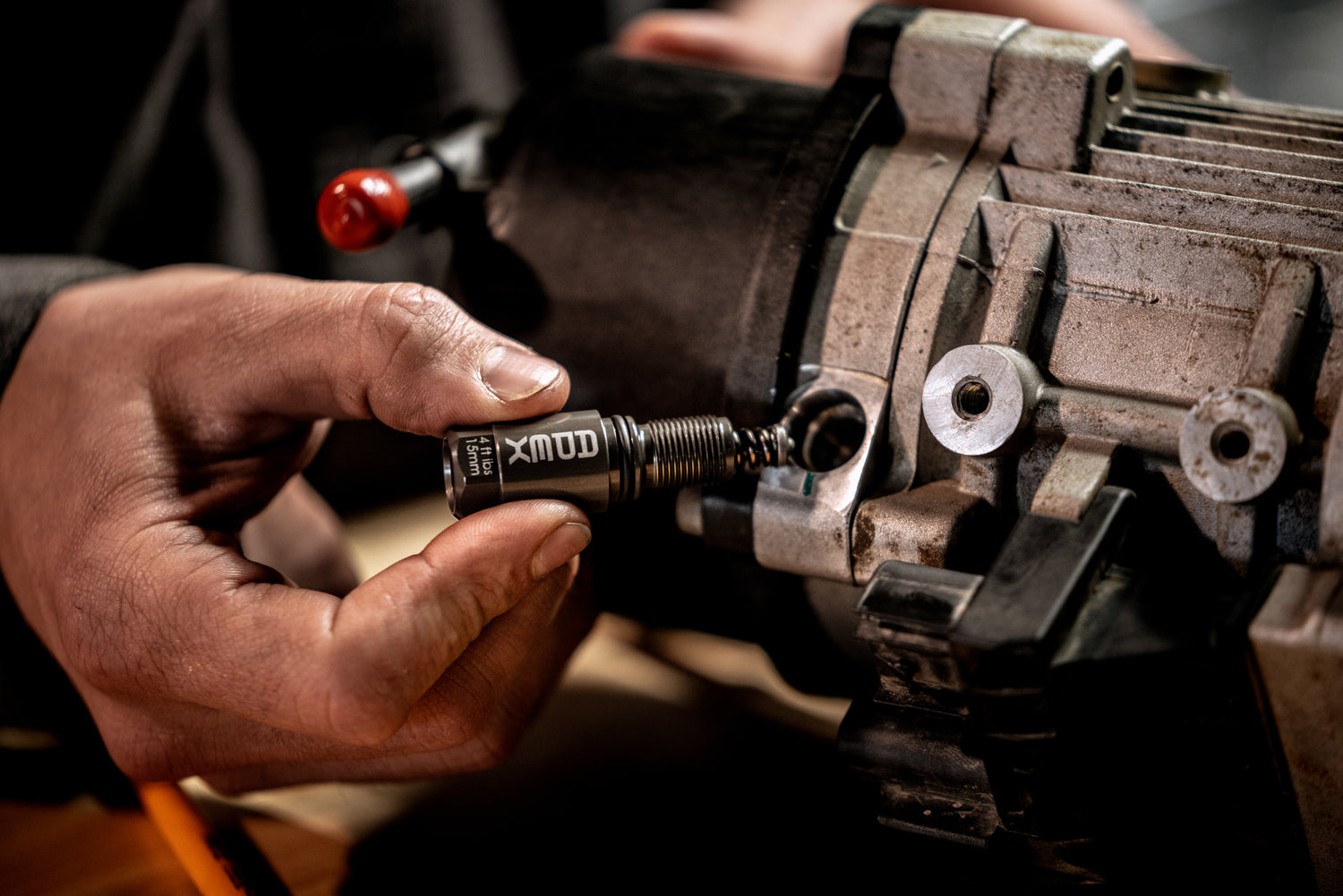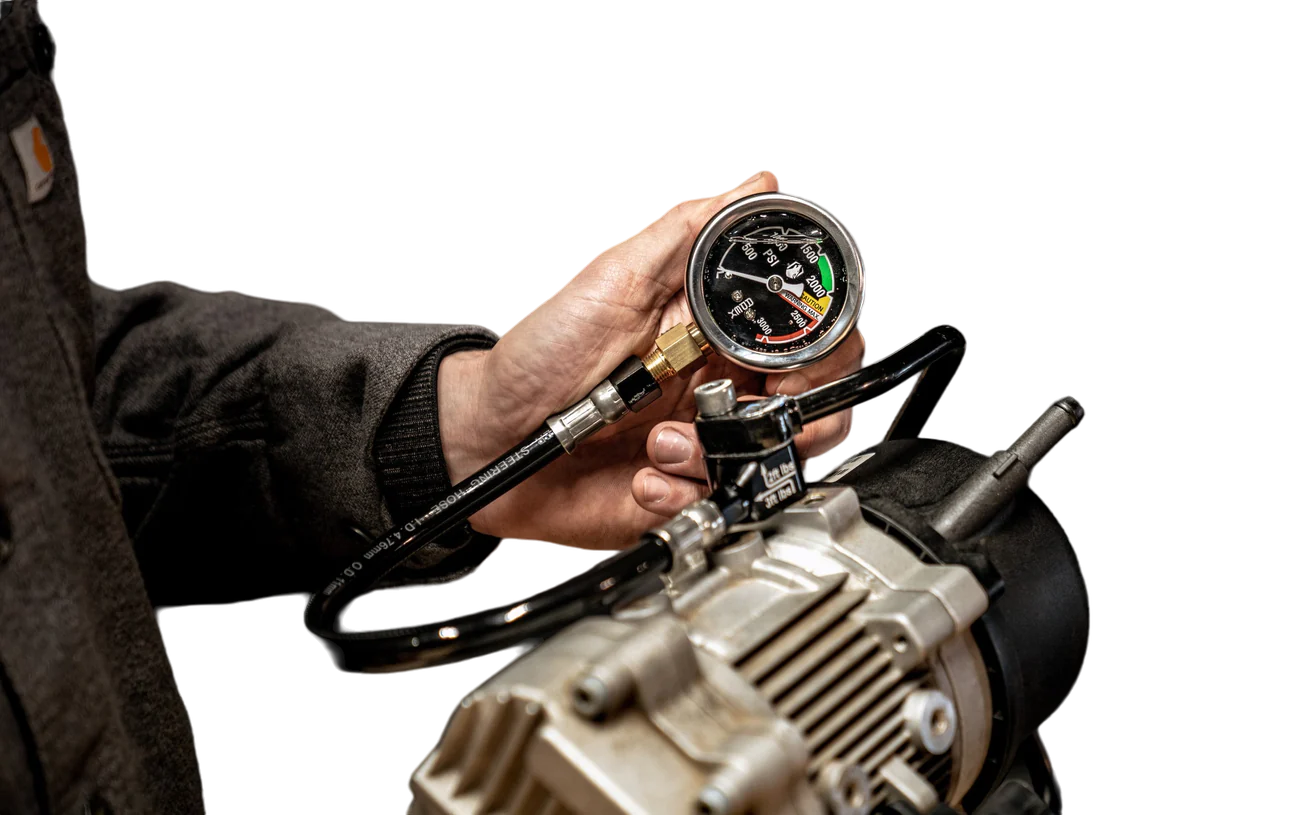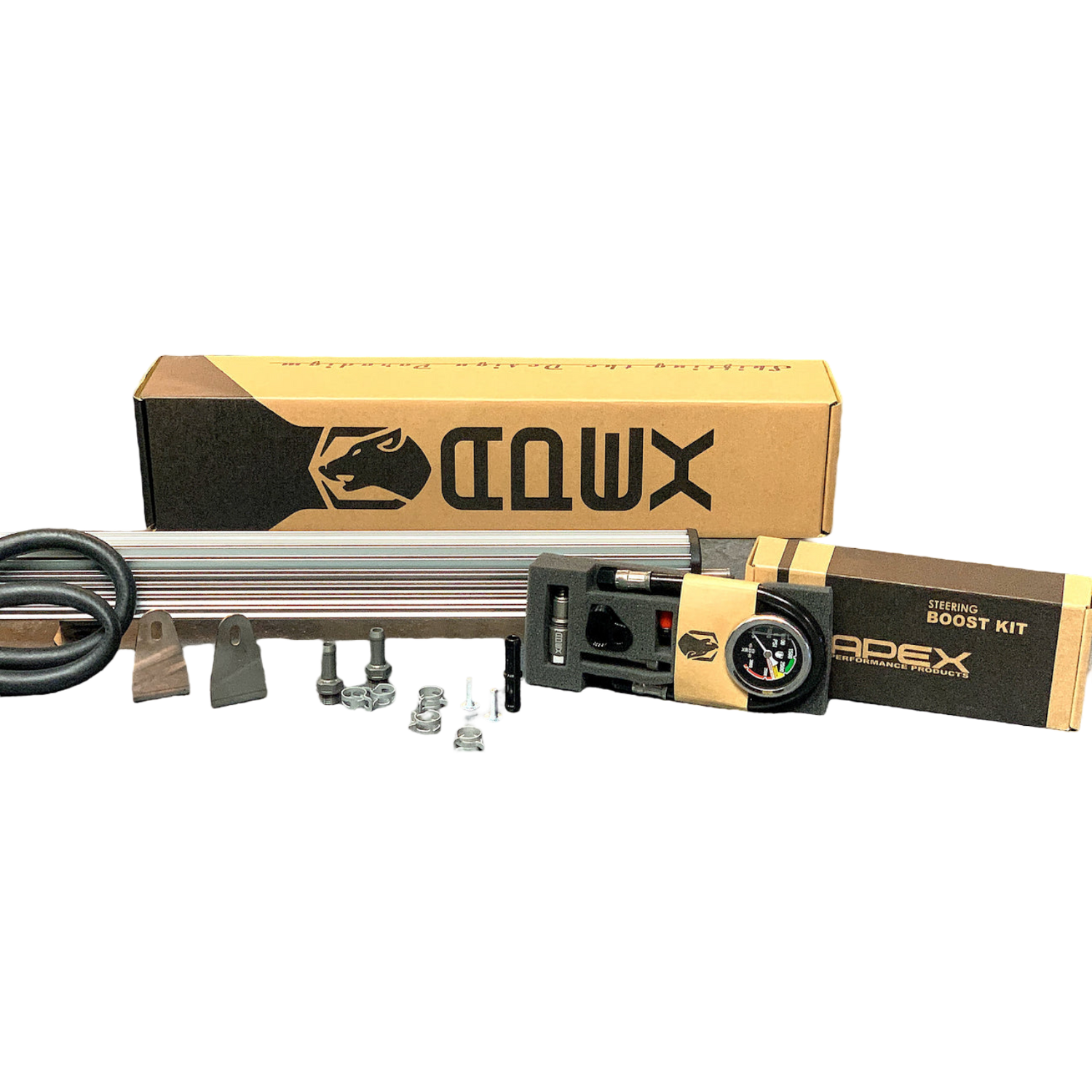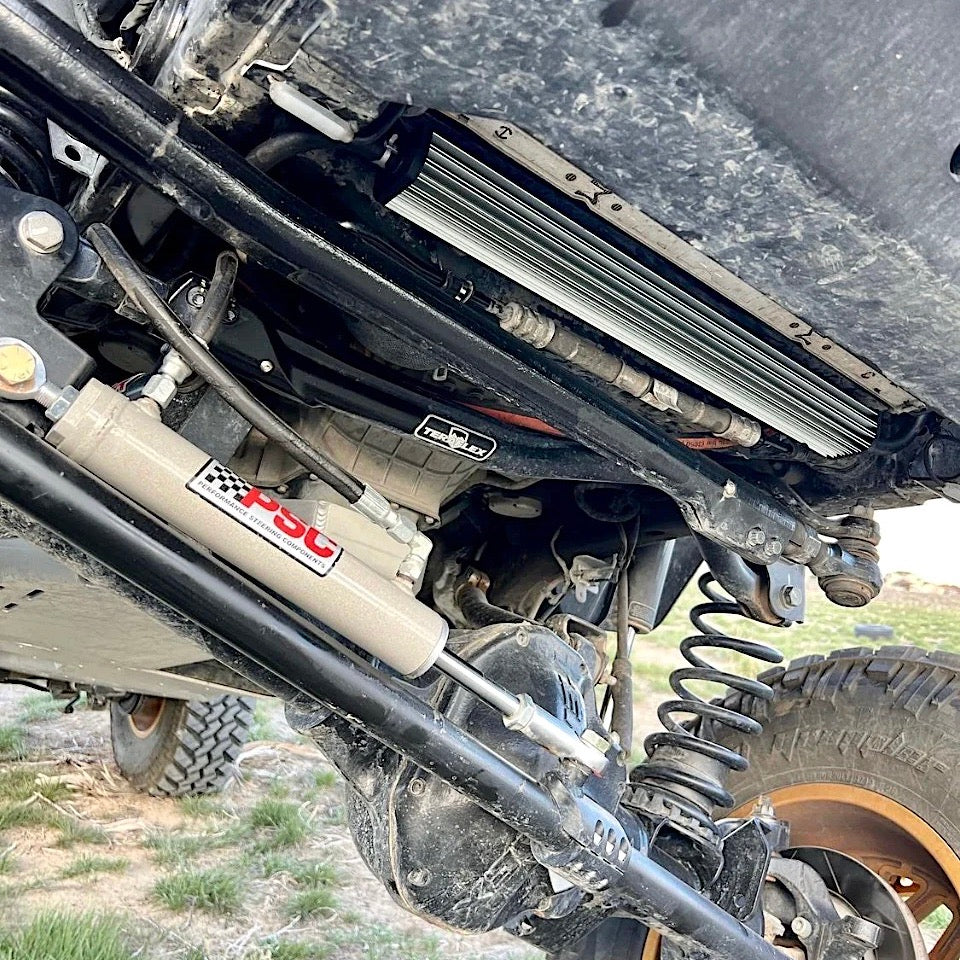 STEERING BOOST KIT [JL/JT-compatible]
TURN UP THE PRESSURE ON YOUR STOCK JL/JT ELECTRIC STEERING PUMP!
With aftermarket performance parts and harder offroad use, the stock pressures and lack of cooling ability become an issue. We have found that the factory power steering is capable of running at a higher pressure with ease.

The Apex Boost Kit allows for a retune of the factory blowoff valve so we can increase steering power by 40%. While this is good news, more power = more heat and the factory system was barely acceptable. This is why a power steering cooler is included. This boost kit MUST be used with a cooler to operate correctly. Customers who purchase the standalone kit are responsible for installing a compatible cooler.

WHAT DOES THE STEERING BOOST KIT FIX?
No more stalled steering when it's sub-freezing temperatures.

Smooth steering in parking lots on hot days.

Proper steering feel while in sand dunes.

Less feedback from terrain inputs.

Easy steering while aired down.
Overall it feels like stock but no more steering issues regarding power.
[Note: this product is not designed to address steering slop due to aluminum steering box issues]

NOTE RE: INSTRUCTIONS:  Installation instructions for the boost kit and cooler are based on the most common engine options of the 3.6 and 2.0 turbo. The steering systems are the same on all models and that is what the instructions focus on. 
There may be some variation on what needs to be removed to gain access to the pump on diesel and 392 models. If needed, look at pump removal instructions provided by MOPAR. It's unlikely this will be required as it's pretty obvious what to remove.
WE WILL NOT SHIP TO PO BOXES/FREIGHT FORWARDERS/PARCEL SERVICES. If the system recognizes your shipping address as one of the above, your order will be cancelled and method of payment refunded.

Shipping:  A new order will be shipped up to 5 business days from the date the order placed (not including weekends or after hours). This processing time needs to be added to shipping estimates for an accurate estimate of delivery. For example: if you purchase 2 day priority shipping, you will receive your order in 3-7 business days. Customers will receive an email with tracking once order ships.  Please check your spam folder if you do not see anything within the 5 business day timeframe.


APEX does not guarantee common carrier shipping times or estimates. Shipping costs are non-refundable.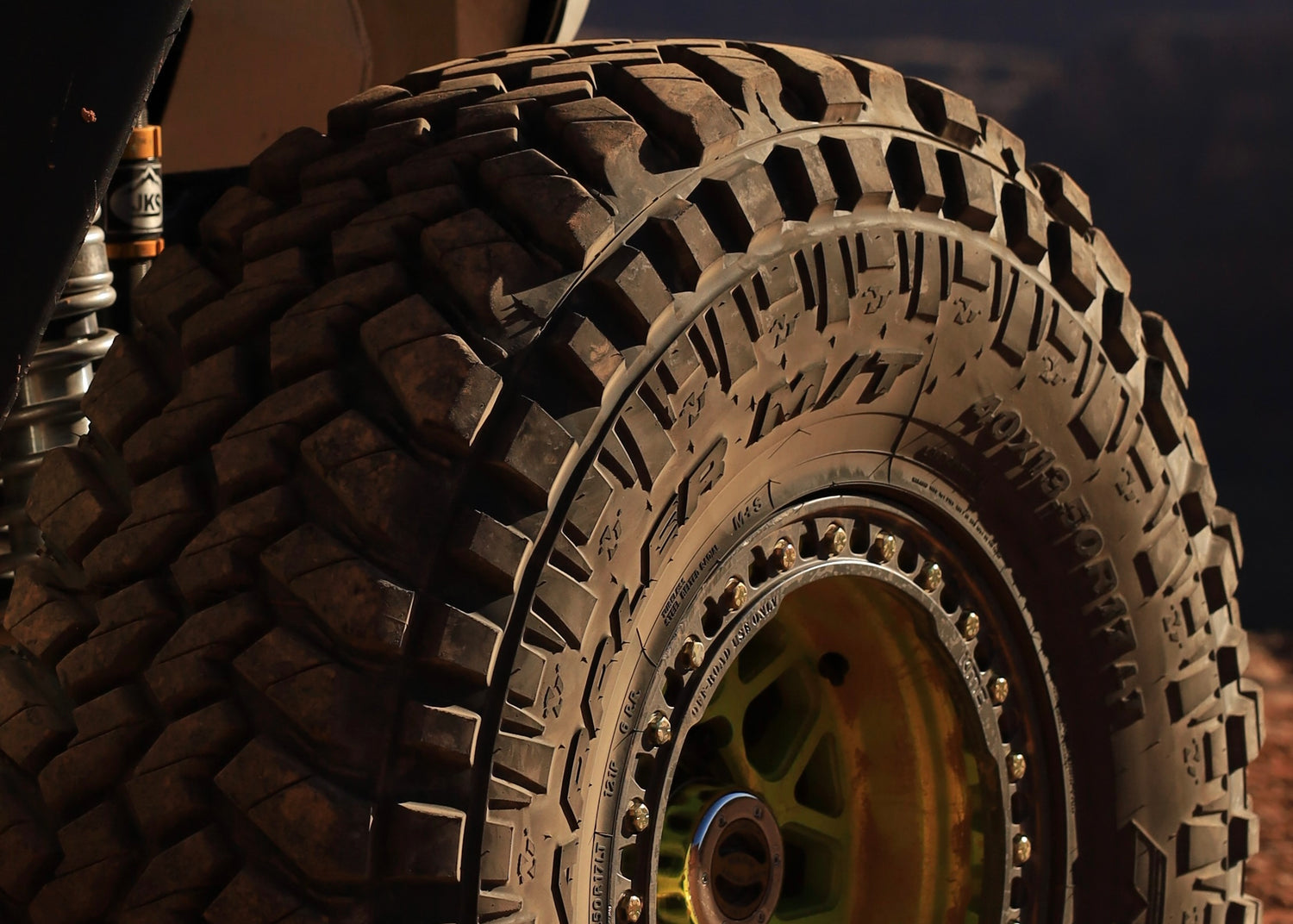 BUT CAN IT HANDLE MY HUGE TIRES?
The answer is yes! The boost kit will work any size tire and have great improvements. A 39" tire is about the largest tire where most to all issues will be solved.

40s you may see some sticking while aired down on high traction surfaces. It's still a great improvement and with one of the many ram assists available, you will have all the power you need.
Recently viewed products
Continue where you left off
Nice addition
Install went well but Had a small problem with the pressure gage connection. Excellent customer service answered and fix my problem. Makes turning 38's with a ram much better.. I would highly recommend
Broken already
Installed, and upon adjusting the pressure from 1600-2000 still in the green, the fitting connecting the gauge to the pump broke right off.
Hello Michael,
Please contact info@apexdesignsusa.com for technical support/assistance. The fitting was over torqued during installation. The instructions are very clear about avoiding this.
Gladiator Diesel
Great addition to my lifted Jeep Gladiator makes steering a breeze my wife drives this and makes it easy for her to park in tight places with a fox 2.0 stabilizer and the apex booster it's a match made in heaven install help a lot took me a few hours but not too much difficulty I was a diesel mechanic in my past life in the Army great services from apex as well